College of Arts and Sciences
Scholarship, research, and service
The College of Arts and Sciences offers academic programs that teach students how to think, how to write, how to research, and how to learn.
At Loyola, you can prepare to become a certified secondary teacher in Classical Studies, English, Foreign Language, Mathematics, Science, or Social Studies. You can study pre-law, and pre-health programs with professional advisors, and benefit from professional and student tutors in the Student Success Center, Language Lab, and Math Lab.
Faculty Success
Dr. Tony Lam was recently published in the Journal of Speech, Language, and Hearing Research for his manuscript, "Spontaneous Otoacoustic Emissions Reveal an Efficient Auditory Efferent Network." Congratulations Dr. Lam. Click here to read his paper published with colleagues Drs. Marian, Hayakawa, and Dhar.
---
See all Successes
Student Success
Oanh Nguyen, Nicholas Militello, Farhan Mohiudiin, and Robert Woodry presented their Senior Thesis projects at the bi-annual Undergraduate Research Symposium on November 29, 2018. Project titles included:
"The relation between ambivalent sexism and attitudes toward sexual street harassment"
"The effects of background music on verbal and spatial task performance"
"Physician's ethnicity and personality affecting patient thinking"
"The evidence for hierarchy of prediction errors: Visual mismatch negativity in response to deviance and omissions"
---
See all Successes
Showcase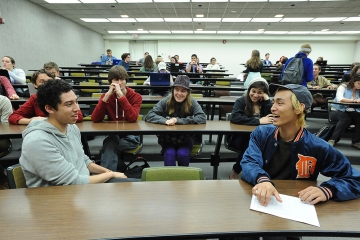 The Honors program is open to qualified students of all majors.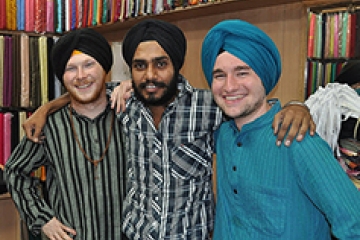 Learn about the world through our study abroad and exchange programs.
Upcoming Events
Thursday, January 24, 2019
Thursday, February 14, 2019