College of Arts and Sciences
Scholarship, research, and service
The College of Arts and Sciences offers academic programs that teach students how to think, how to write, how to research, and how to learn.
At Loyola, you can prepare to become a certified secondary teacher in Classical Studies, English, Foreign Language, Mathematics, Science, or Social Studies. You can study pre-law, and pre-health programs with professional advisors, and benefit from professional and student tutors in the Student Success Center, Language Lab, and Math Lab.
Faculty Success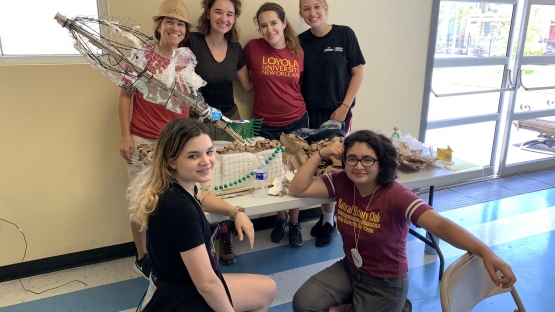 Building Active Stewardship in New Orleans (BASIN) is a program of the Urban Conservancy, a New Orleans-based nonprofit. BASIN is designed for school-aged New Orleanians to introduce them to the vocabulary, concepts, and skills required to fully understand what it means to live with the water that surrounds (and often floods) our city, and develop into effective ambassadors of "living with water" principles. Campers also learn how to be good stewards of their bodies, community, and their environment.
---
See all Successes
Student Success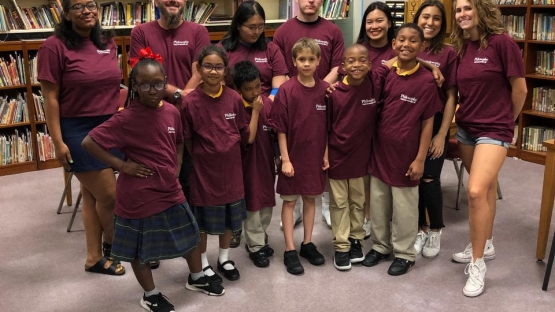 Co-facilitators Dr. Joel MacClellan and Dr. Connie Mui led a team of Loyola undergraduates through another successful year of the Philosopher Kids project. The core belief of the program is that there is no age requirement to begin to learn how to think critically and philosophically. Doing philosophy is nothing more than having a series of conversations about those "big ideas," such as courage, beauty, respect for others, knowledge, and justice.
---
See all Successes
Showcase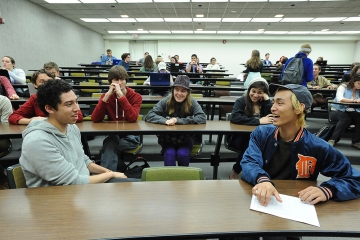 The Honors program is open to qualified students of all majors.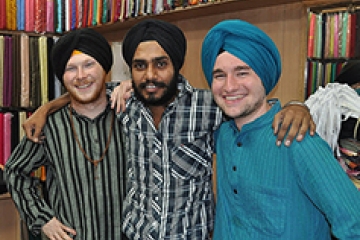 Learn about the world through our study abroad and exchange programs.
Upcoming Events
Thursday, August 22, 2019
Tuesday, August 27, 2019
Thursday, August 29, 2019