Protect, conserve, renew
Hurricanes, oil spills and coastal erosion present unavoidable challenges to the southeast Louisiana coastal area that foreshadow environmental quandaries elsewhere. Unlike most other institutions, Loyola University offers its students a front row seat for community debates over the cost, effectiveness and long-range consequences of engineering regional ecosystems. Wetland, lake, river and gulf estuaries surrounding the city provide unique opportunities for the exploration and study of natural resources.  Urban New Orleans also surrounds the campus, offering students a place to explore dynamic cultural traditions of music, art, cuisine, gardens and architecture celebrating the changing landscape.
Academics
Loyola's unique program in the Environment offers three majors and a minor: Environmental Science, Environmental Studies (Humanities), Environmental Studies (Social Sciences), and a minor in Environmental Studies. Learn more about our programs of study »
Research
The Environment program offers many undergraduate research opportunities. Learn more »
Faculty Success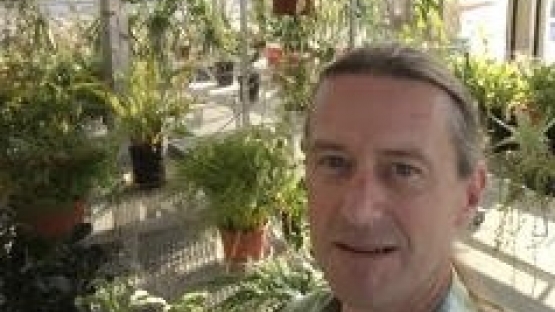 Mark Tobler is a plant ecologist in the laboratory of Dr. Paul Barnes where they study plant and ecosystem responses to global climate change. In addition, he oversees the Azby rooftop greenhouse that supports teaching, student research and faculty-student collaborations. He is always seeking student volunteers interested in fostering a lifelong passion for plants.
---
See all Successes
Student Success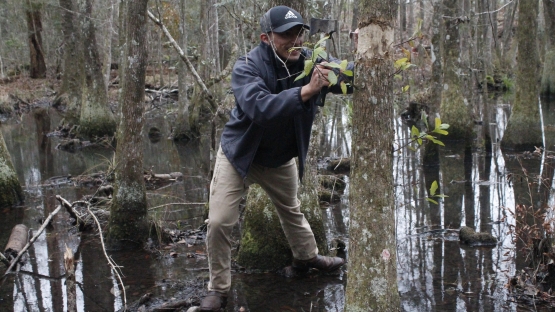 Jaime Jimenez is a senior in the environmental studies and journalism department. He is currently working on his capstone project which involves creating standing snags in Picayune, MS. This conservation project hopes to create habitats to draw in more bird and insect species. He has  special consideration of invasive Tung trees in the area. When Jaime isn't girdling trees you can find him working on a story for The Maroon, cycling on the levee or trying new recipes.
---
See all Successes
Showcase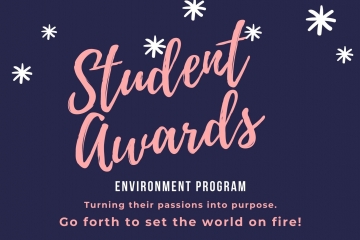 Please join us in congratulating the following students for the excellent work they have done as Environment students at Loyola that have garnered this deserving recognition from their Environment Program faculty and staff. These students have both been spotlighted for their work during this academic year and we know that they will continue to turn their passions into purpose as they graduate this May and go forth to set the world on fire.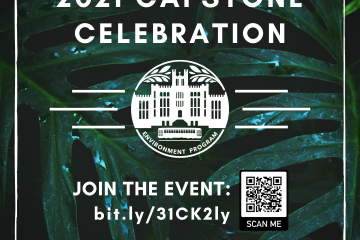 The Loyola Environment students have been working hard the past few years to enhance their on-campus curriculum through their capstone experiences. To earn a degree from the Environment Program, each student must complete a project which further develops their skills as a scholar. We hope you will take the time to watch each presentation and learn how Loyola University New Orleans Environment students have turned their passion into purpose.