Protect, conserve, renew
Hurricanes, oil spills and coastal erosion present unavoidable challenges to the southeast Louisiana coastal area that foreshadow environmental quandaries elsewhere. Unlike most other institutions, Loyola University offers its students a front row seat for community debates over the cost, effectiveness and long-range consequences of engineering regional ecosystems. Wetland, lake, river and gulf estuaries surrounding the city provide unique opportunities for the exploration and study of natural resources.  Urban New Orleans also surrounds the campus, offering students a place to explore dynamic cultural traditions of music, art, cuisine, gardens and architecture celebrating the changing landscape.
Academics
Loyola's unique program in the Environment offers three majors and a minor: Environmental Science, Environmental Studies (Humanities), Environmental Studies (Social Sciences), and a minor in Environmental Studies. Learn more about our programs of study »
Research
The Environment program offers many undergraduate research opportunities. Learn more »
Faculty Success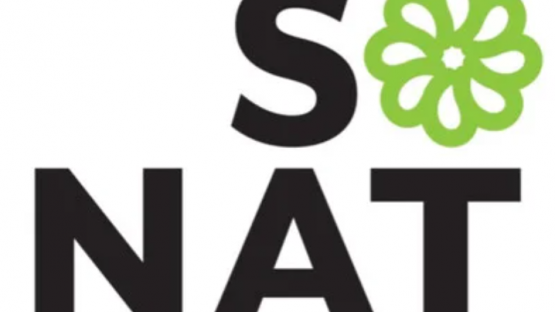 Catch Dr. Bob and Dr. Aimée Thomas on their new podcast "The Southern Naturalist" with Louisiana PBS. The series follows their exploration of wild areas of Louisiana and their conversations with fellow scientists and naturalists along the way.
Click here to listen to the podcast.
---
See all Successes
Student Success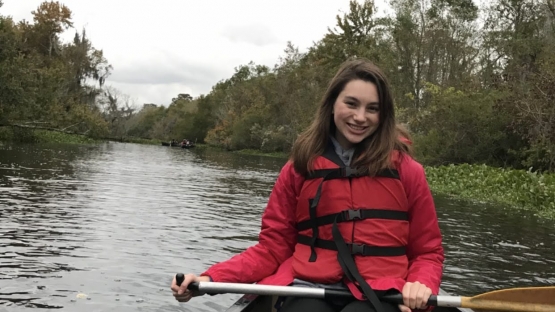 A native of Omaha, Nebraska, Sitzman is a scholar-athlete devoting much of her time to swimming and in the classroom as an Environmental Studies (Social Sciences) scholar.  In her role as a NOAA Intern this summer, she will turn her passion for the environment, specifically anything related to weather, water, and climate, into purpose and advance her leadership skills.  She is currently also serving as a Coalition to Restore Coastal Louisiana student ambassador and together with this internship, will develop her Environment Program thesis capstone experience.  Through these experiences and
---
See all Successes
Showcase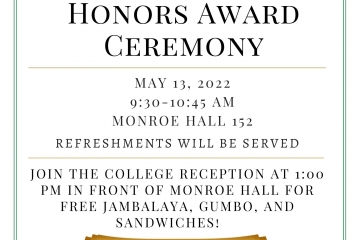 May 13, 2022 9:30-10:45AM Monroe Hall 152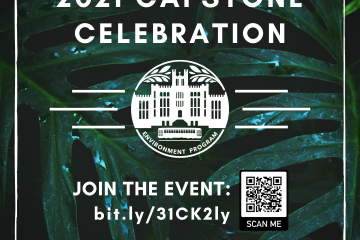 The Loyola Environment students have been working hard the past few years to enhance their on-campus curriculum through their capstone experiences. To earn a degree from the Environment Program, each student must complete a project which further develops their skills as a scholar. We hope you will take the time to watch each presentation and learn how Loyola University New Orleans Environment students have turned their passion into purpose.