Protect, conserve, renew
Hurricanes, oil spills and coastal erosion present unavoidable challenges to the southeast Louisiana coastal area that foreshadow environmental quandaries elsewhere. Unlike most other institutions, Loyola University offers its students a front row seat for community debates over the cost, effectiveness and long-range consequences of engineering regional ecosystems. Wetland, lake, river and gulf estuaries surrounding the city provide unique opportunities for the exploration and study of natural resources.  Urban New Orleans also surrounds the campus, offering students a place to explore dynamic cultural traditions of music, art, cuisine, gardens and architecture celebrating the changing landscape.
Academics
Loyola's unique program in the Environment offers three majors and a minor: Environmental Science, Environmental Studies (Humanities), Environmental Studies (Social Sciences), and a minor in Environmental Studies. Learn more about our programs of study »
Research
The Environment program offers many undergraduate research opportunities. Learn more »
Student Success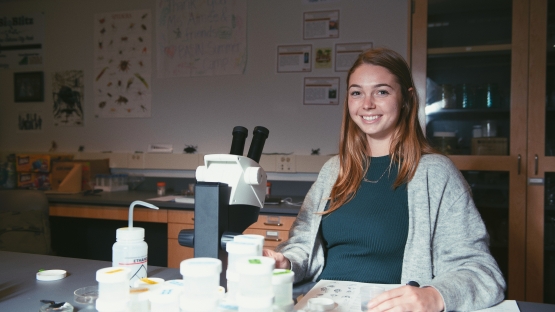 Congratulations, Shannon! The committee for the Monroe Library Student Research Contest has selected Shannon's research project, "Impact of Urban Park Management on Ground Dwelling Spider Communities" as the winner in the senior thesis category for this year's contest. This award comes with a $200 prize. The committee enjoyed reading both her research process and her finished paper -- fantastic work!
---
See all Successes
Showcase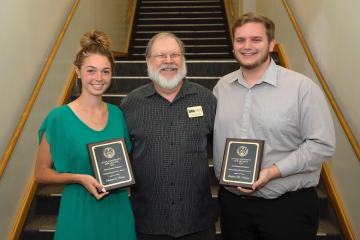 Shannon Hester, ENVT '19 received the Environment Program Outstanding Service Award and Andrew Harper, ENVB '19 received the Environment Program Outstanding Research Award.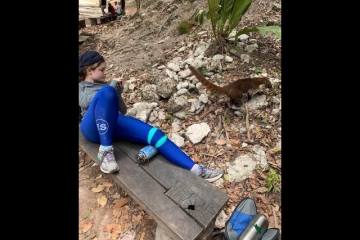 Check out this year's Tropical Ecology Photo gallery! Loyola students enjoy studying the nature and wild life in Belize with Drs. Aimee Thomas, Bob Thomas, Frank Jordan and Phil Bucolo.