Protect, conserve, renew
Hurricanes, oil spills and coastal erosion present unavoidable challenges to the southeast Louisiana coastal area that foreshadow environmental quandaries elsewhere. Unlike most other institutions, Loyola University offers its students a front row seat for community debates over the cost, effectiveness and long-range consequences of engineering regional ecosystems. Wetland, lake, river and gulf estuaries surrounding the city provide unique opportunities for the exploration and study of natural resources.  Urban New Orleans also surrounds the campus, offering students a place to explore dynamic cultural traditions of music, art, cuisine, gardens and architecture celebrating the changing landscape.
Academics
Loyola's unique program in the Environment offers three majors and a minor: Environmental Science, Environmental Studies (Humanities), Environmental Studies (Social Sciences), and a minor in Environmental Studies. Learn more about our programs of study »
Research
The Environment program offers many undergraduate research opportunities. Learn more »
Faculty Success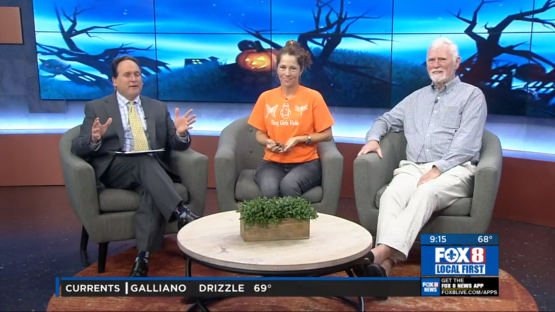 ENVA Director Dr. Aimee Thomas, and Dr. Bob Thomas were recently featured on a Fox 8 Halloween segment covering snakes and spiders, and why they're not as scary as one might think. Click here to watch the segment!
---
See all Successes
Student Success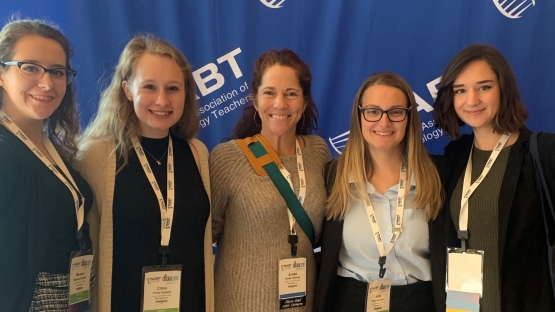 Congratulations to Loyola University New Orleans Environmental Science and Biology students in my research lab for successfully presenting their research at the 2019 National Association of Biology Teachers Professional Development conference in Chicago. They competed in the Undergraduate Mentored Research poster competition.  Katie Rompf, ENVB '20, placed 3rd in the competition and was awarded a cash prize and a one-year membership in the organization.
---
See all Successes
Showcase
Check out the pictures from the Natural History Club's recent black light event in Audubon park.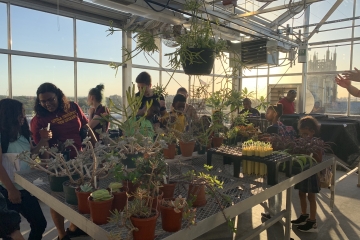 On September 23rd, Late Nights at Loyola hosted their first event with the kids from Anna's Place. The theme for the event was "green," so the kids looked at leaves under a microscope, learned about the effect of soil on plant growth, and explored the Azby greenhouse.