Protect, conserve, renew
Hurricanes, oil spills and coastal erosion present unavoidable challenges to the southeast Louisiana coastal area that foreshadow environmental quandaries elsewhere. Unlike most other institutions, Loyola University offers its students a front row seat for community debates over the cost, effectiveness and long-range consequences of engineering regional ecosystems. Wetland, lake, river and gulf estuaries surrounding the city provide unique opportunities for the exploration and study of natural resources.  Urban New Orleans also surrounds the campus, offering students a place to explore dynamic cultural traditions of music, art, cuisine, gardens and architecture celebrating the changing landscape.
Academics
Loyola's unique program in the Environment offers three majors and a minor: Environmental Science, Environmental Studies (Humanities), Environmental Studies (Social Sciences), and a minor in Environmental Studies. Learn more about our programs of study »
Research
The Environment program offers many undergraduate research opportunities. Learn more »
Faculty Success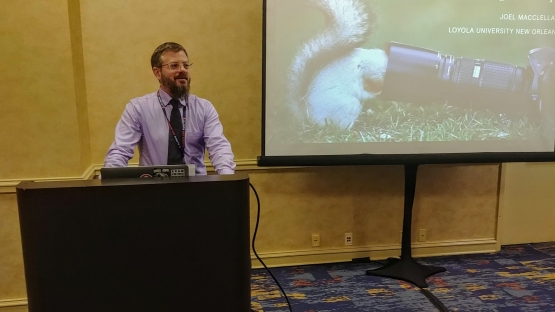 Dr. Joel MacClellan (Philosophy faculty 2014-present, Ph.D. University of Tennessee, 2012). Professor MacClellan teaches courses such as Environmental Ethics and the Philosophy of Science at Loyola. His recent research is in the ethics of conservation biology, and his recent talks include an argument that wild animals' have limited privacy rights which can be violated through documentary filmmaking, zoo cameras, wildlife tracking, etc., and the view that an animal rights perspective is compatible with invasive species management.
---
See all Successes
Student Success
Sidney Williams, ENVB '20 is currently working on a research project investigating the effects of
silicate concentrations of growth of a diatom, Skeletonema costatum, in a defined media. The
motivation to produce a media alternative to the universal, nutrient-rich media, is to more accurately
monitor the growth of diatoms based on the chemistry of the water from where they were collected.
The organisms found within Lake Pontchartrain have adapted to thrive with the proportion of

---
See all Successes
Showcase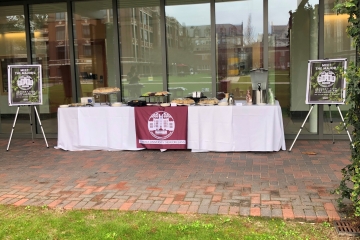 Our spring 2020 meet the majors was a success! Click below to check out the photo gallery from the event.
Check out the pictures from the Natural History Club's recent black light event in Audubon park.