Protect, conserve, renew
Hurricanes, oil spills and coastal erosion present unavoidable challenges to the southeast Louisiana coastal area that foreshadow environmental quandaries elsewhere. Unlike most other institutions, Loyola University offers its students a front row seat for community debates over the cost, effectiveness and long-range consequences of engineering regional ecosystems. Wetland, lake, river and gulf estuaries surrounding the city provide unique opportunities for the exploration and study of natural resources.  Urban New Orleans also surrounds the campus, offering students a place to explore dynamic cultural traditions of music, art, cuisine, gardens and architecture celebrating the changing landscape.
Academics
Loyola's unique program in the Environment offers three majors and a minor: Environmental Science, Environmental Studies (Humanities), Environmental Studies (Social Sciences), and a minor in Environmental Studies. Learn more about our programs of study »
Research
The Environment program offers many undergraduate research opportunities. Learn more »
Faculty Success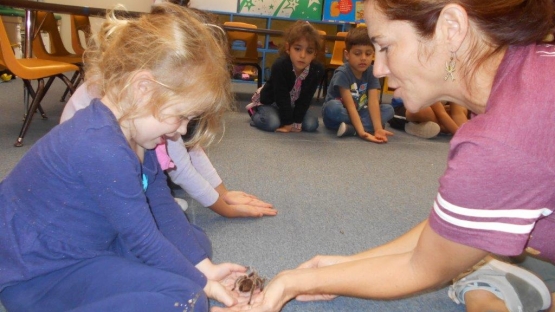 Dr. Aimee K. Thomas, professor for the Environment Program and Biology, visited Ridgewood Prep Kindergarten students to discuss spider natural history. A good time was had by all, including the eight-legged helper. 
---
See all Successes
Student Success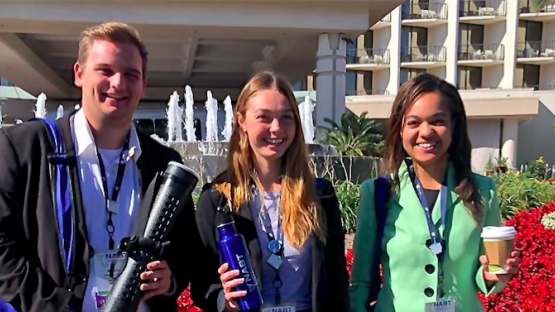 Seniors, Andrew Harper (ENVB '19), Shannon Hester (ENVT '19), and Arden LaGrone (BIOL '19) presented their research in the Undergraduate Mentored Research poster competition at the National Association of Biology Teachers on Saturday, November 10 in San Diego, California. They did a fantastic job and represented their respective Loyola programs and University to the highest standard.
---
See all Successes
Showcase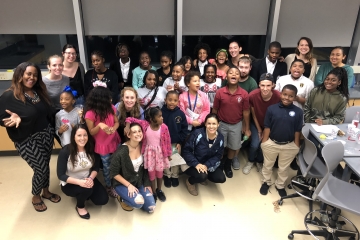 Ella Hall (ENVB '19) and Abby Perez (BIOL '20), co-directors of Late Nights at Loyola, utilized their the Loyola Strength in Diversity Grant for fun science experiments with future scientists! Check out the photo gallery for a sneak peek on all the fun.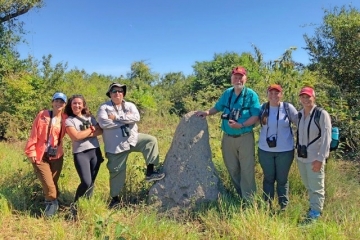 Tropical Ecology Study Abroad Field Courses - Loyola's Tropical Ecology study abroad program combines lectures and discussions on campus with fieldtrips to Central America. Click on the picture to see our Brazil 2018 photo gallery.
Upcoming Events
Thursday, January 24, 2019
Thursday, February 14, 2019
Thursday, March 14, 2019