Protect, conserve, renew
Hurricanes, oil spills and coastal erosion present unavoidable challenges to the southeast Louisiana coastal area that foreshadow environmental quandaries elsewhere. Unlike most other institutions, Loyola University offers its students a front row seat for community debates over the cost, effectiveness and long-range consequences of engineering regional ecosystems. Wetland, lake, river and gulf estuaries surrounding the city provide unique opportunities for the exploration and study of natural resources.  Urban New Orleans also surrounds the campus, offering students a place to explore dynamic cultural traditions of music, art, cuisine, gardens and architecture celebrating the changing landscape.
Academics
Loyola's unique program in the Environment offers three majors and a minor: Environmental Science, Environmental Studies (Humanities), Environmental Studies (Social Sciences), and a minor in Environmental Studies. Learn more about our programs of study »
Research
The Environment program offers many undergraduate research opportunities. Learn more »
Faculty Success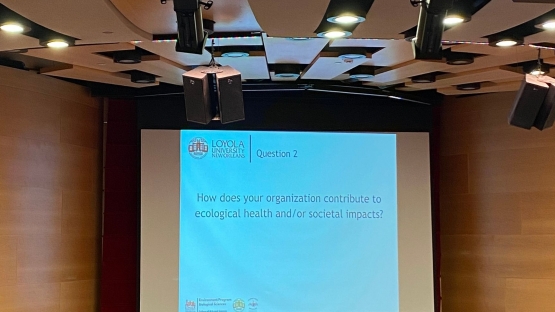 On November 3rd the Environment Program and Biology Department hosted it's Water Forum Panel. The Panelists were William Veatch, U.S Army Corps of Engineers. Tyler Antrup, Sewerage & Water Board of New Orleans. Arien Hall & Luisa Abballe, Mastodonte. Chuck Morse, Thrive New Orleans and Sam Commagere, Urban Conservatory. Thanks to everyone who showed up!
---
See all Successes
Student Success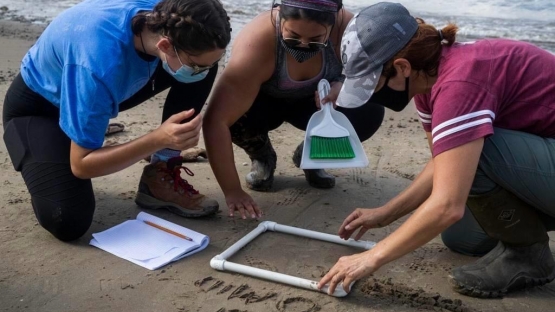 Stephanie Oblena, ENVS '24, received the 2021 Mary Ann Riesing Flynn Scholarship and Grace of Ignatius Award in last year's Magis Awards, and has even continued her community involvement throughout the summer break. This past summer she served as a mentor at FaithActs, a program with Loyola's Institute for Ministry that highlights the intersection of faith and the environment. She also is a Krewe Leader and has recently been elected an SGA Senator where she serves as the Sustainability Chair. Additionally, she is a member of Students for Environmental Action and Alpha Chi Omega.
---
See all Successes
Showcase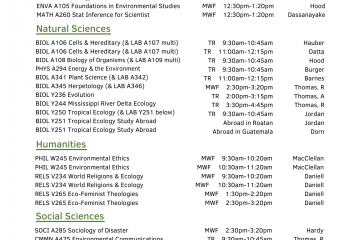 Check out the Environment Program's 2022 course list!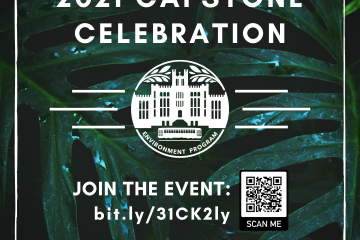 The Loyola Environment students have been working hard the past few years to enhance their on-campus curriculum through their capstone experiences. To earn a degree from the Environment Program, each student must complete a project which further develops their skills as a scholar. We hope you will take the time to watch each presentation and learn how Loyola University New Orleans Environment students have turned their passion into purpose.