Our 3,000-square-foot Greenhouse facility is located on the roof of Monroe Hall on Loyola's main campus. Open to both students and faculty, the rooftop greenhouse provides a crucial resource for teaching and research in biological, botanical and environmental sciences.
---
The Greenhouse facility serves three missions: housing a teaching collection of living plants (over 87 genera in 50 families), providing growing space for classroom student projects and materials for teaching labs, and providing growing space for independent faculty-student research.
The facility comprises a headhouse and two separate 500 square-foot growing rooms with individual computer controlled light and temperature systems and is staffed by a part-time Greenhouse coordinator and student assistants. The facility also includes reach-in environmental growth chambers.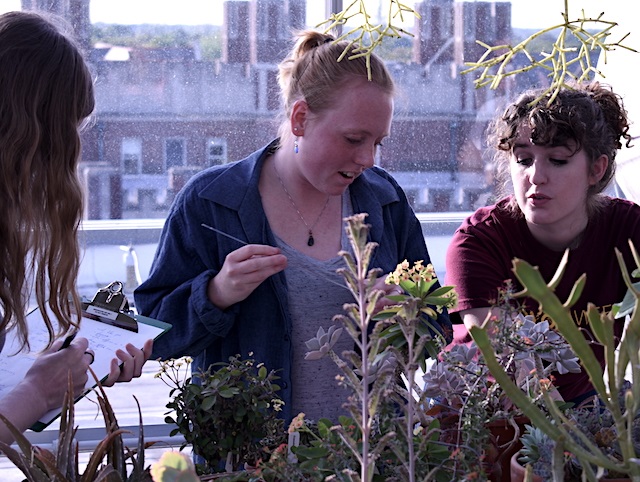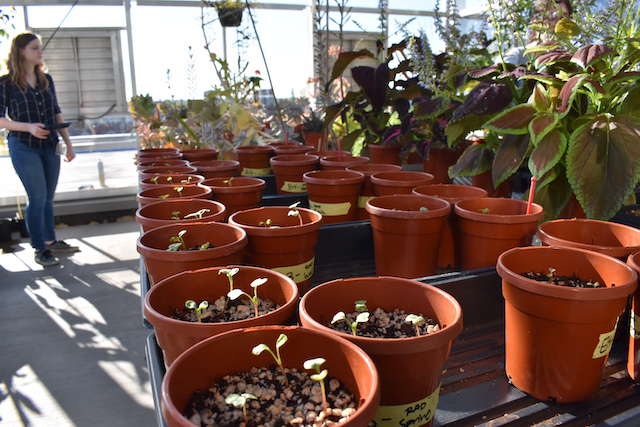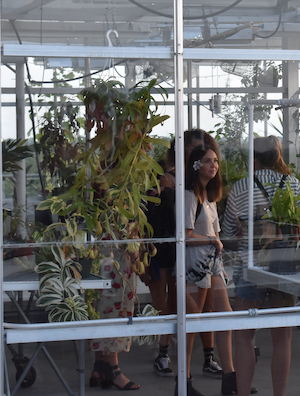 Interested in requesting use of the greenhouse? Please see the information in the Greenhouse User's Manual .
Requests for growing space for all student, faculty or classroom projects need to be made in writing, prior to starting the experiment, by contacting the Greenhouse Coordinator: tobler@loyno.edu.
All users (students and faculty) must read and agree to abide by the rules put forth in the Greenhouse User's Manual to ensure the various policies, procedures, and responsibilities are understood. Signatures on the Space Request Form will serve as evidence of agreement.  
---
Resources:
Monroe Hall Digital Displays:
Follow us on Instagram! @Loyno_Greenhouse