Environmental Roundtables are facilitated discussions of important environmental issues, hosted by the Loyola University Environment Program. Facilitators include Environment Program students, faculty and guest hosts.
---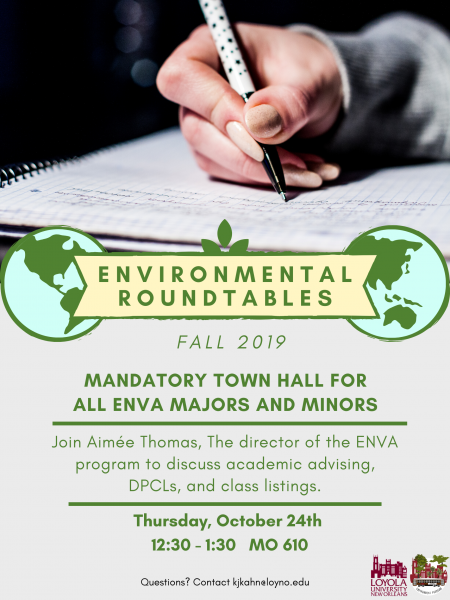 When: October 24th, 2019
Time: 12:30 – 1:30 pm
Where: Monroe Hall 610
Who: Aimee Thomas
Title: ENVA Director
Title of Talk: "Mandatory Town Hall for All ENVA Majors and Minors."