Department of Biological Sciences
Engaging students in the study of life
The Department of Biological Sciences provides students with a wide choice of experiences and opportunities in the life sciences — from medicine, to the environment, to basic and applied research in botany, ecology and evolutionary biology, marine biology, microbiology, and molecular biology.
Academics
Biology, the study of life, is composed of many disciplines unified by the fact that all living things—plants, animals, and microorganisms—follow the same fundamental laws of heredity, reproduction, growth, development, self-maintenance, interaction, and response. Find out more about our programs »
Research
A central focus of the Department of Biological Sciences is to engage students in the study of life through active learning in the classroom and through collaborative research in the laboratory and field. Perhaps the most necessary skills of a biologist are an inquisitive outlook and enthusiastic curiosity. Find out more about our research »
Faculty Success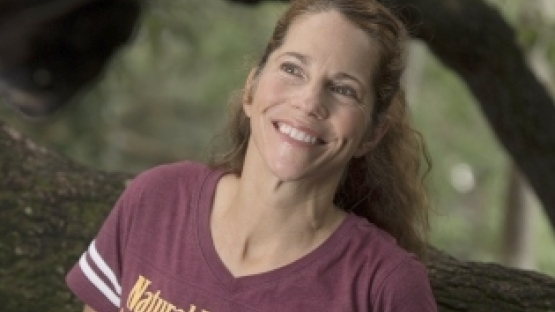 Dr. Thomas has surpassed what it means to teach with excellence. In the classroom, she strives to provide students with content in a manner that is both engaging and easy to understand. She has pioneered many courses, including BioInquiry and Foundations of Environmental Science that include curriculums designed to adequately prepare first-year students with the skills essential to a career in science. 
---
See all Successes
Student Success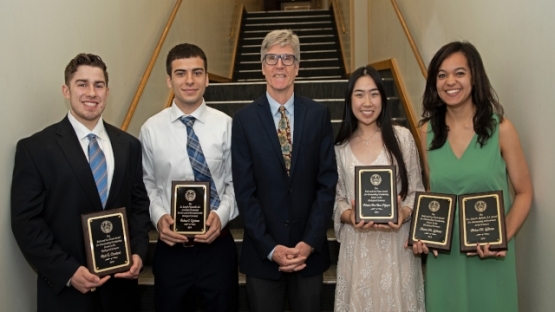 Four Biology seniors receive awards at the College of Arts and Sciences Honors Convocation on May 10, 2019. The Ruth and Lee Faust Award: Kyle Cleveland, Monica Nguyen and Arden LaGrone. The Reverend John H. Mullahy, S.J., Award: Arden LaGrone. The St. Joseph Pignatelli, S.J., Award: Joshua Quintana.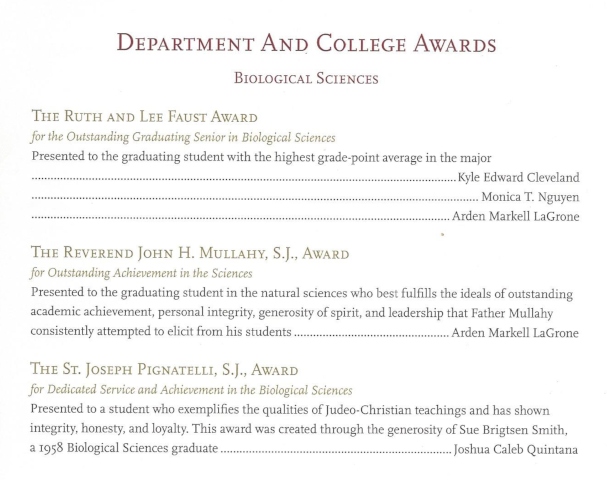 ---
See all Successes
Showcase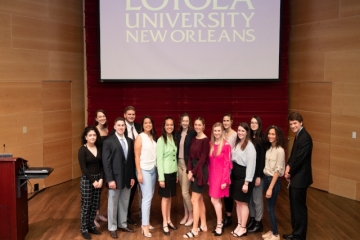 Students from the Departments of Biological Sciences and Physics presented at the 29th Undergraduate Research Symposium. Everyone had a great time socializing at the crawfish boil!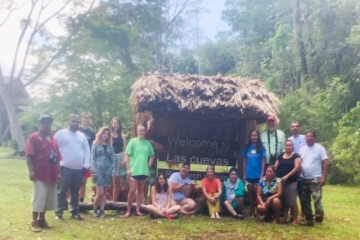 Students taking Tropical Ecology under the teaching of Dr. Aimee Thomas enjoy learning in Belize. Also in attendance are Drs. Bob Thomas, Frank Jordan and Phil Bucolo. Check out the photo gallery!