Department of Biological Sciences
Engaging students in the study of life
The Department of Biological Sciences provides students with a wide choice of experiences and opportunities in the life sciences — from medicine, to the environment, to basic and applied research in botany, ecology and evolutionary biology, marine biology, microbiology, and molecular biology.
Academics
Biology, the study of life, is composed of many disciplines unified by the fact that all living things—plants, animals, and microorganisms—follow the same fundamental laws of heredity, reproduction, growth, development, self-maintenance, interaction, and response. Find out more about our programs »
Research
A central focus of the Department of Biological Sciences is to engage students in the study of life through active learning in the classroom and through collaborative research in the laboratory and field. Perhaps the most necessary skills of a biologist are an inquisitive outlook and enthusiastic curiosity. Find out more about our research »
Faculty Success
Dr. Don Hauber co-authored an article published in Aquatic Botany entitled "Genomic variation of introduced Salvinia minima in southeastern United States".
---
See all Successes
Student Success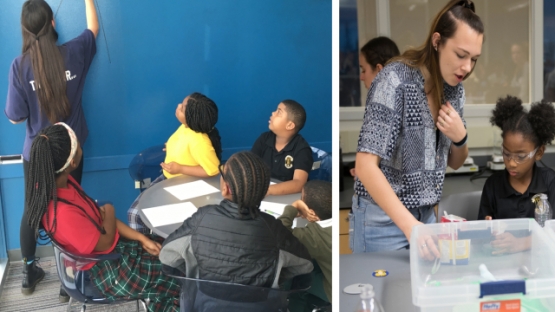 Congratulations to Abby Perez (BIOL'20) and Ella Hall (ENVB'19) for receiving the Loyola Strength in Diversity grant to fund the Late Nights at Loyola events that they will co-direct this academic year.  We would love for all of you to come see what our students are doing to make a difference with kids who attend Anna's Place, a non-profit organization that aims to enrich inner city, economically disadvantaged, at-risk youth in the Nola area.
---
See all Successes
Showcase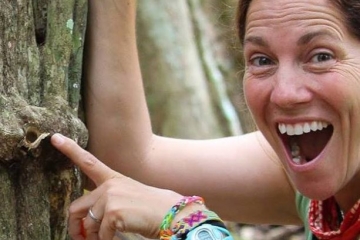 Dr. Aimee Thomas, Dr. Bob Thomas and Gates Cambridge Scholar, Michael Pashkevich '17, helped discover a new tree species in Belize.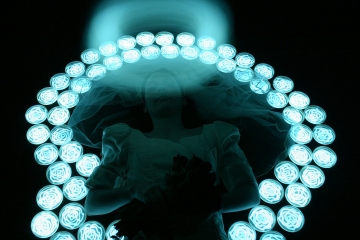 Dr. Hunter Cole is a geneticist and artist who uses bioluminescent bacteria to produce art with a scientific flair.
Upcoming Events
Tuesday, October 30, 2018
Tuesday, November 6, 2018
Tuesday, November 27, 2018