Department of Biological Sciences
Engaging students in the study of life
The Department of Biological Sciences provides students with a wide choice of experiences and opportunities in the life sciences — from medicine, to the environment, to basic and applied research in botany, ecology and evolutionary biology, marine biology, microbiology, and molecular biology.
Academics
Biology, the study of life, is composed of many disciplines unified by the fact that all living things—plants, animals, and microorganisms—follow the same fundamental laws of heredity, reproduction, growth, development, self-maintenance, interaction, and response. Find out more about our programs »
Research
A central focus of the Department of Biological Sciences is to engage students in the study of life through active learning in the classroom and through collaborative research in the laboratory and field. Perhaps the most necessary skills of a biologist are an inquisitive outlook and enthusiastic curiosity. Find out more about our research »
Faculty Success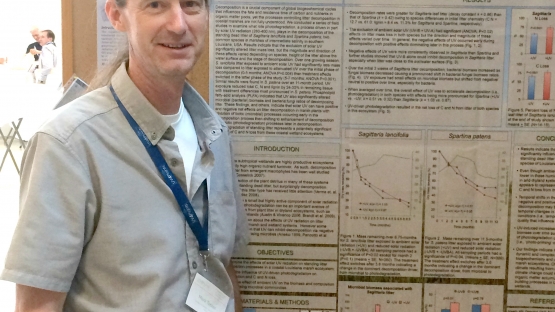 Dr. Paul Barnes and Mark Tobler, Department of Biological Sciences and Environment Program, attended the UV4Plants meeting held on the campus of the University of Pécs, Hungary from 29-31 May 2016.  Dr. Barnes gave an oral presentation and Mark presented a poster.  This research addressed plant and ecosystem responses to solar ultraviolet radiation (UV) and included three Loyola students as co-authors.  Dr. Barnes also chaired a meeting session and was appointed to the Board of Editors of this association.
---
See all Successes
Student Success
Michael Pashkevich (Biology '17) and Melanie Sferrazza (Environmental Science '17) presented their research last weekend in the Mentored Undergraduate Research Poster Competition at the Annual Professional Development Conference of the National Association of Biology Teachers in Denver, CO.  They competed against other college students who have done research in their discipline and were judged by scientists and science educators in their respective fields.  In the competition, Pashkevich placed first for his work entitled, "Indirect effects of white-tailed deer on southeast Louisiana spider
---
See all Successes
Showcase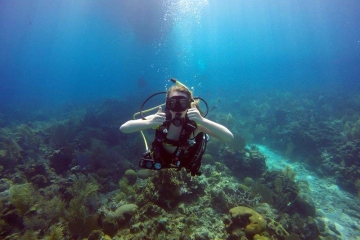 Check out the gallery of photos taken during the Tropical Ecology Class 2016 in Belize, Guatemala and Honduras.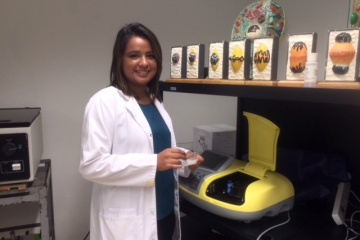 Hear from prominent regional, national, and international scientists.