Department of Biological Sciences
Engaging students in the study of life
The Department of Biological Sciences provides students with a wide choice of experiences and opportunities in the life sciences — from medicine, to the environment, to basic and applied research in botany, ecology and evolutionary biology, marine biology, microbiology, and molecular biology.
Academics
Biology, the study of life, is composed of many disciplines unified by the fact that all living things—plants, animals, and microorganisms—follow the same fundamental laws of heredity, reproduction, growth, development, self-maintenance, interaction, and response. Find out more about our programs »
Research
A central focus of the Department of Biological Sciences is to engage students in the study of life through active learning in the classroom and through collaborative research in the laboratory and field. Perhaps the most necessary skills of a biologist are an inquisitive outlook and enthusiastic curiosity. Find out more about our research »
Faculty Success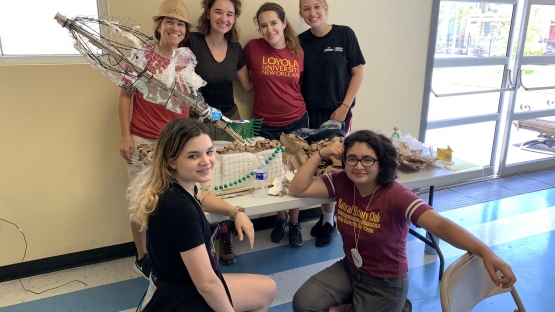 Building Active Stewardship in New Orleans (BASIN) is a program of the Urban Conservancy, a New Orleans-based nonprofit. BASIN is designed for school-aged New Orleanians to introduce them to the vocabulary, concepts, and skills required to fully understand what it means to live with the water that surrounds (and often floods) our city, and develop into effective ambassadors of "living with water" principles. Campers also learn how to be good stewards of their bodies, community, and their environment.
---
See all Successes
Student Success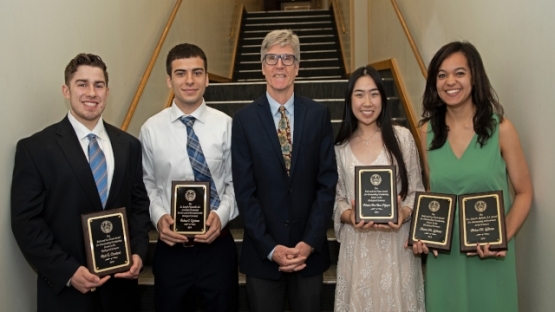 Four Biology seniors receive awards at the College of Arts and Sciences Honors Convocation on May 10, 2019. The Ruth and Lee Faust Award: Kyle Cleveland, Monica Nguyen and Arden LaGrone. The Reverend John H. Mullahy, S.J., Award: Arden LaGrone. The St. Joseph Pignatelli, S.J., Award: Joshua Quintana. 
---
See all Successes
Showcase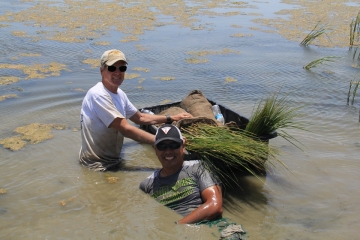 Dr. Don Hauber participated in a coastal restoration event, June 14, 2019, sponsored by the Coalition to Restore Coastal Louisiana (CRCL). His group of volunteers planted some 5,000 Spartina alterniflora plants in a restored marsh near Bayou Bonfouca west of Slidell.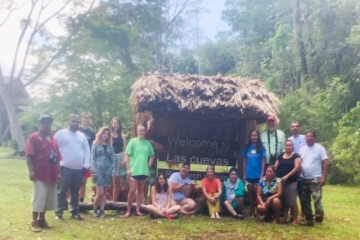 Students taking Tropical Ecology under the teaching of Dr. Aimee Thomas enjoy learning in Belize. Also in attendance are Drs. Bob Thomas, Frank Jordan and Phil Bucolo. Check out the photo gallery!