Department of Biological Sciences
Engaging students in the study of life
The Department of Biological Sciences provides students with a wide choice of experiences and opportunities in the life sciences — from medicine, to the environment, to basic and applied research in botany, ecology and evolutionary biology, marine biology, microbiology, and molecular biology.
Academics
Biology, the study of life, is composed of many disciplines unified by the fact that all living things—plants, animals, and microorganisms—follow the same fundamental laws of heredity, reproduction, growth, development, self-maintenance, interaction, and response. Find out more about our programs »
Research
A central focus of the Department of Biological Sciences is to engage students in the study of life through active learning in the classroom and through collaborative research in the laboratory and field. Perhaps the most necessary skills of a biologist are an inquisitive outlook and enthusiastic curiosity. Find out more about our research »
Faculty Success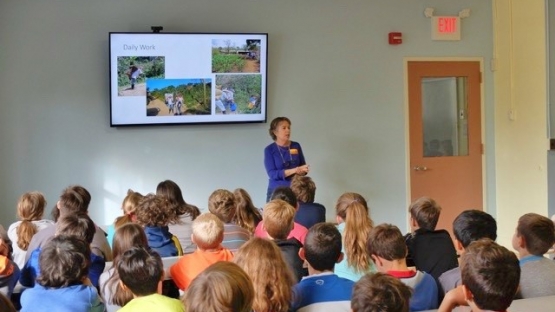 Dr. Dorn gave 7 presentations to 4th-5th graders and high school Biology and Spanish classes in Larchmont, NY the week of November 6, 2017. Some of these students are involved in the Kids for World Health Foundation and have done educational and fund raising activities to support the work of Dr. Dorn in Guatemala. Funds they have donated have provided nutritional supplements for patients receiving treatment for Chagas and supplies to help improve people's houses in Guatemala to reduce their risk of getting Chagas disease. (Photo by: Jack Rothman)
---
See all Successes
Student Success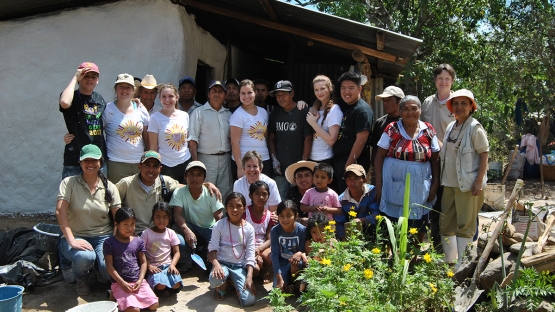 Six students from Loyola University New Orleans Parasitology class engaged in hands-on, experiential learning as they traveled to a rural village in Guatemala and implemented the Ecohealth home improvements that they studied in class. Students traveled to Almolonga, Jutiapa, Guatemala over their Mardi Gras break, Feb.
---
See all Successes
Showcase
Late Nights at Loyola 2017 welcomed 15 students from Anna's Place Tuesday, November 7th for Solving Mysteries with Science.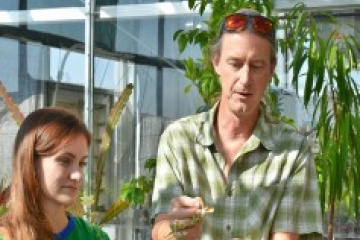 Students from Dr. Phil Bucolo's Biology of Organisms Lab tour the Greenhouse and learn interesting facts from Mark Tobler.
Upcoming Events
Tuesday, November 28, 2017
Thursday, December 7, 2017