Department of Biological Sciences
Engaging students in the study of life
The Department of Biological Sciences provides students with a wide choice of experiences and opportunities in the life sciences — from medicine, to the environment, to basic and applied research in botany, ecology and evolutionary biology, marine biology, microbiology, and molecular biology.
Join our faculty
We are currently seeking highly qualified applicants to join our Biological Sciences team. Please contact the Department Chair Dr. Frank Jordan jordan@loyno.edu
Academics
Biology consists of many disciplines unified by the fact that all living things—plants, animals, and microorganisms—follow the same fundamental laws of heredity, reproduction, growth, development, self-maintenance, interaction, and response. Find out more about our academic programs here
Research
A central focus of the Department of Biological Sciences is engaging students in the study of life through active learning in the classroom and through collaborative research in the laboratory and field. Perhaps the most necessary skills of a biologist are an inquisitive outlook and enthusiastic curiosity. Find out more about faculty research programs here
Each semester we invite speakers from other institutions to share their recent research findings. Find out about this semester's research seminar series here.
Faculty Success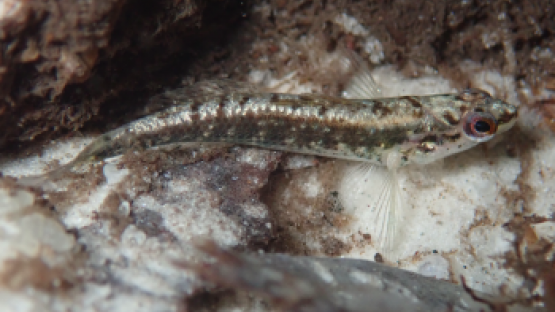 Dr. Frank Jordan, Biological Sciences Chair, shares how he and Loyola students helped to save a tiny Florida fish from extinction. To read the article and listen on NPR, click here. 
To find out more about Frank Jordan's research, click here. 
---
See all Successes
Student Success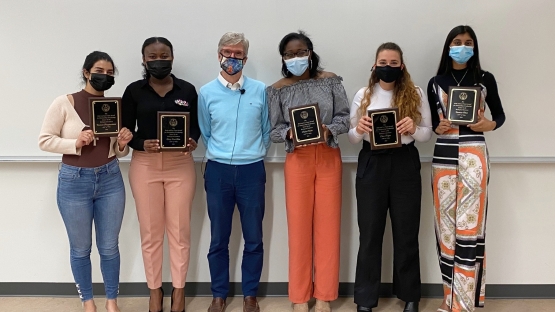 Five Biology seniors received the Ruth and Lee Faust Award. The Ruth and Lee Faust Award for the Outstanding Graduating Senior in Biological Sciences is given to the graduating student in Biological Sciences with the highest grade point average in the major. The recipients are Yasmeen Magharehabed, Glory Tomi John, Adelia Obioha, Olivia Mipro and Yasmeen Khan. 
---
See all Successes
Showcase
ENVA students present at the Annual Professional Development Conference of the National Association of Biology Teachers in Atlanta, GA.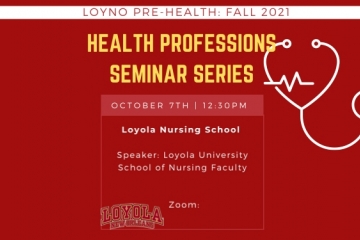 Mark your calendar and join us this fall by attending the Health Professions Seminar Series which starts October 7th, 2021. See the all of the dates and information here.