Department of Biological Sciences
Engaging students in the study of life
The Department of Biological Sciences provides students with a wide choice of experiences and opportunities in the life sciences — from medicine, to the environment, to basic and applied research in botany, ecology and evolutionary biology, marine biology, microbiology, and molecular biology.
Academics
Biology, the study of life, is composed of many disciplines unified by the fact that all living things—plants, animals, and microorganisms—follow the same fundamental laws of heredity, reproduction, growth, development, self-maintenance, interaction, and response. Find out more about our programs »
Research
A central focus of the Department of Biological Sciences is to engage students in the study of life through active learning in the classroom and through collaborative research in the laboratory and field. Perhaps the most necessary skills of a biologist are an inquisitive outlook and enthusiastic curiosity. Find out more about our research »
Faculty Success
Dr. Paul Barnes recently published a new article on Desert Decomposition. Click Here to read the article. 
---
See all Successes
Student Success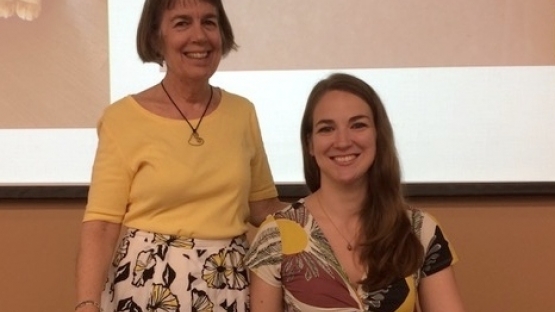 Rachel Nuwer, '07 Biology Honors, minor in English, gave an inspiring presentation to about 75 students, faculty and community members at Loyola University New Orleans, April 11th on her "behind the scenes" adventures of hanging out with pangolin poachers in Vietnamese jungles; surveying Lao black markets for rhino horn, ivory and tiger penis; counting elephants from the back of a bumpy, four-seat Cessna flying over Chad; work spanning a dozen countries while preparing her la
---
See all Successes
Showcase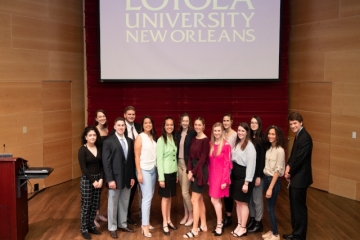 Students from the Departments of Biological Sciences and Physics presented at the 29th Undergraduate Research Symposium. Everyone had a great time socializing at the crawfish boil!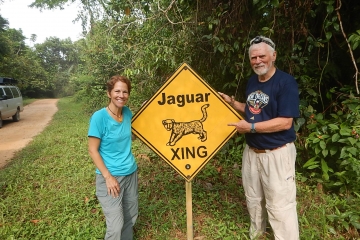 Drs. Bob and Aimee Thomas discuss spooky creatures on local news station.
Upcoming Events
Tuesday, April 23, 2019