Department of Biological Sciences
Engaging students in the study of life
The Department of Biological Sciences provides students with a wide choice of experiences and opportunities in the life sciences — from medicine, to the environment, to basic and applied research in botany, ecology and evolutionary biology, marine biology, microbiology, and molecular biology.
Academics
Biology, the study of life, is composed of many disciplines unified by the fact that all living things—plants, animals, and microorganisms—follow the same fundamental laws of heredity, reproduction, growth, development, self-maintenance, interaction, and response. Find out more about our programs »
Research
A central focus of the Department of Biological Sciences is to engage students in the study of life through active learning in the classroom and through collaborative research in the laboratory and field. Perhaps the most necessary skills of a biologist are an inquisitive outlook and enthusiastic curiosity. Find out more about our research »
Faculty Success
Dr. Kim Mix has been awarded an "Orthopedics in Action" grant from the Perry Initiative, a non-profit organization committed to building the pipeline for women in engineering and medicine. The grant will provide innovative orthopedics teaching materials for Dr. Mix to incorporate into her teaching and outreach activities. The "Orthopedics in Action" program is sponsored by Zimmer Biomet, a leading producer of prosthetic joints and orthopedic devices.
---
See all Successes
Student Success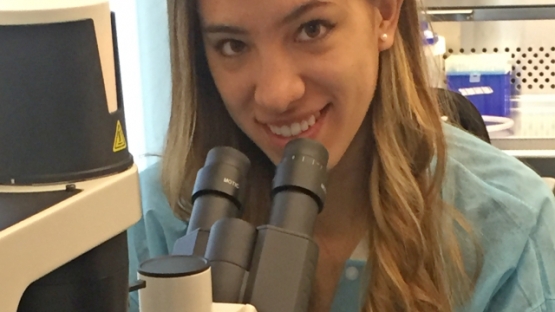 Andrea Alarcon Uquillas (Biology '17) is currently engaged in stem cell and regenerative medicine research at LaCell, LLC., a bio-engineering-research company located in the New Orleans BioInnovation Center. LaCell provides a high quality stromal/stem cells to scientific investigators in the biotechnology sector. As a research technician, Andrea manages the production of stem cells and cell culture reagents and she is collaborating on new stem cell therapies.
---
See all Successes
Showcase
Students from the Departments of Biological Sciences, Math and Chemistry presented at the 28th Undergraduate Research Symposium. Everyone had a great time socializing at the crawfish boil! GO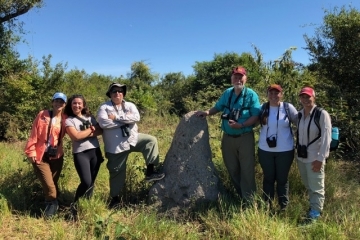 Tropical Ecology Study Abroad Field Courses - Loyola's Tropical Ecology study abroad program combines lectures and discussions on campus with fieldtrips to Central America. Click on the picture to see our Brazil 2018 photo gallery.