School of Mass Communication
Welcome to Our World
Success in the fast-moving world of communication relies on more than just the ability to use technology. In the School of Mass Communication, we educate students in the Jesuit tradition to become intellectual, ethical and creative practitioners and leaders in the professions and industries of journalism and mass communication. 
In journalism, visual communications, and strategic communications (advertising/public relations), students gain the technical competency and the ability to provide vision and leadership in the complex field of communications. Perhaps that's why the School of Mass Communication was named one of the Great Schools for Communications and Journalism Majors by the Princeton Review, and why more Loyola undergraduates choose to major at the School of Mass Communication than in any other degree program.
Learn About Life in Mass Communication
Faculty Success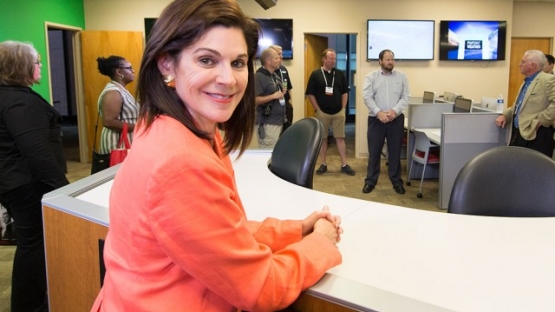 Sonya F. Duhé, Ph.D., director of the prize-winning School of Mass Communication at Loyola University New Orleans, is serving as the 2017-18 President of the Association of Schools of Journalism and Mass Communication, ASJMC.
ASJMC is a non-profit, educational organization, composed of some 190 journalism and mass communication programs from colleges mostly in the United States and Canada.
---
See all Successes
Student Success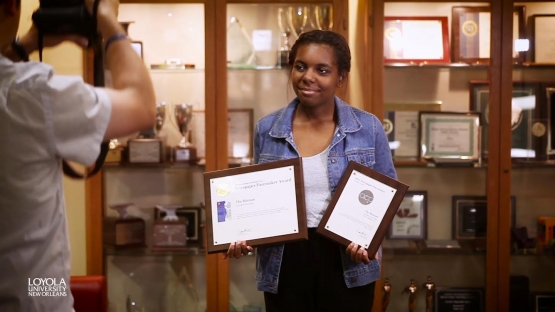 Loyola University New Orleans Journalism Senior Sidney Holmes, a former editor of The Maroon and Executive Producer of The Maroon Minute, was recently selected as one of three graduating seniors from Hearst Television to serve as the 2018-19 Fred Young Hearst Television Producing Fellows.
Hearst Fellows spend 10-weeks at a Hearst Television station learning from leaders and working on projects to help start their career in newscast producing. After completing the program, fellows are offered a full-time producing position with a Hearst Television station. 
---
See all Successes