The core of a liberal education
For centuries, philosophers have asked difficult questions about issues that are at the center of human existence. What is the meaning and purpose of human life? How do minds differ from machines? How can one distinguish between right and wrong actions? Are there reasons to think that there is a God? By studying philosophy, you'll meet some of the greatest minds of human history. You'll learn to think critically, read carefully, analyze arguments — in short, you'll acquire the skills to make a living. More importantly, you'll learn how to make your life worth living.
Academics
The Philosophy Department offers degrees in Philosophy and Philosophy Pre-Law. Both programs are designed to train their students in thinking critically, communicating effectively, and exercising ethical judgment. Learn more about our programs of study »
Research
The Department of Philosophy offers undergraduate research opportunities. Learn more »
Faculty Success
On March 2, 2016, Dr. Kahn participated in a panel titled "Why We Need Feminism Today in America" as part of the first annual Loyola University New Orleans Feminist Festival. Below is an excerpt from his presentation, "Why Philosophy Needs Feminism."
---
See all Successes
Student Success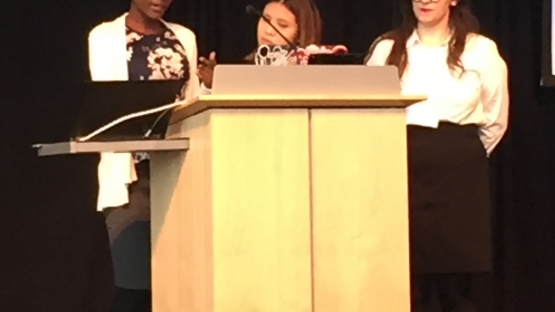 Philosophy students Brittney Esie, Thanh Mai, and Emily Polvado presented their paper "Regenerative Medicine and the Environment" at the National Undergraduate Bioethics Conference at Case Western Reserve University in Cleveland, Ohio on April 9, 2016.
---
See all Successes
Showcase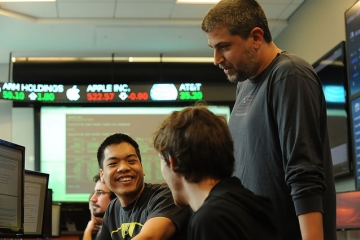 The Common Curriculum embraces an interdisciplinary approach to learning.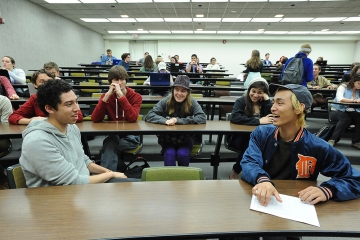 The Honors program is open to qualified students of all majors.