"I would trade all my technology for an afternoon with Socrates." -- Steve Jobs, Founder of Apple
Classical Studies provides students with more than knowledge of the language, art, literature, philosophy, and faith of the Greek and Roman world; Classical Studies also preserves the birth of humanity's intellectual and artistic exploration of our world and ourselves. By studying how the ancients asked and answered questions about the nature of what it means to be human, we become better able to fully understand and participate in how we do so in the present. In keeping with that tradition, Classical Studies at Loyola is also a fundamental part of the Ignatian values of engaged and conscious living, of being women and men for others, and of the dictum of magis.
Throughout their major or minor coursework, our students learn to think critically, write well and, more importantly, to fall in love with the Classical tradition of a life-long engagement with learning.
Meet our students and alumni. (Click here)
---
Website currently under reconstruction; if you have any questions, please contact Dr. Karen Rosenbecker, krosenbe@loyno.edu, (504) 865-3843.
---
Academics
Whether studying the original languages of Latin or Greek, texts in translation, or the ancient arts and cultures, Classic Studies students learn to interpret various types of texts and media, developing the ability to understand and analyze the modes of expression and communication from antiquity. Learn more about our programs »
Research
The Department of Classical Studies offers many undergraduate research opportunities. Students are encouraged to write an honors thesis during their senior year and present their work at national and regional conferences. Those wishing to participate in archaeological excavations have a wide variety of choices through the Archaeological Institute of America. Learn more »
Faculty Success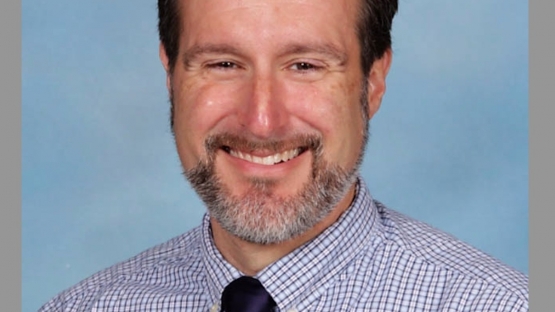 Classical Studies professor, Dr. Wayne Rupp, was elected President of the Louisiana Classical Association in 2022.
---
See all Successes
Student Success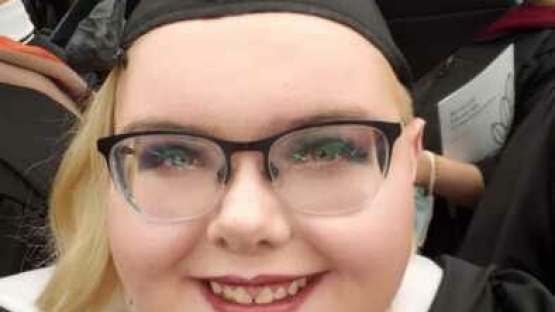 Classical Studies graduate Connor Kelly ('20) received an M.A. degree in Museum Studies from Syracuse University. 
---
See all Successes
Showcase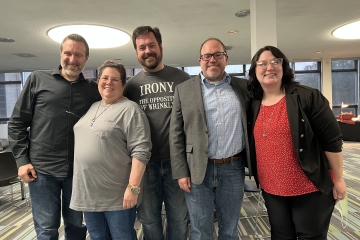 Professor Emerita Dr. Connie Rodriguez (second from left) reconnects with several of her former students at the meeting of the Louisiana Classical Association. From left to right: Wayne Rupp (Chair of Foreign Languages, St. Marys Dominican HS), Connie Rodriguez, Ed Merritt (Latin, Brother Martin HS), Shawn Marchese (Tolkien Scholar and Founder of Prancing Pony Podcast), Samatha Urso (Head of Foreign Languages, Archbishop Chapelle).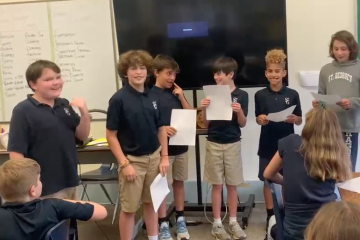 M. C. Davis ('20), Loyola University New Orleans MAT candidate and Social Studies teacher at St. George Episcopal, films her class "rebooting" the Persians Wars!