The cultures of the ancient Mediterranean world are the foundation for much of the literature, art, language, medicine, and law in the modern world. Classical Studies at Loyola University New Orleans explores the cultures of ancient Greece, Rome, and the ancient Near East through interdisciplinary approaches like literary and cultural studies, art history, and language study. This method of studying culture through many lenses provides students with a broad background in the classical past and also sharpens their critical thinking and analytical skills. Classical Studies teaches Ancient Greek and Latin, and offers a variety of courses taught in English that help fulfill the requirements of the Loyola Core curriculum. In keeping with the mission of Loyola, Classical Studies is also a fundamental part of promoting the Ignatian values of engaged and conscious living, of being women and men for others, and of the dictum of magis.
Meet our students and alumni. (Click here)
---
Website currently under reconstruction; if you have any questions, please contact Dr. Karen Rosenbecker, krosenbe@loyno.edu, (504) 865-3843.
---
Academics
Whether studying the original languages of Latin or Greek, texts in translation, or the ancient arts and cultures, Classic Studies students learn to interpret various types of texts and media, developing the ability to understand and analyze the modes of expression and communication from antiquity. Learn more about our programs »
Research
The Department of Classical Studies offers many undergraduate research opportunities. Students are encouraged to write an honors thesis during their senior year and present their work at national and regional conferences. Those wishing to participate in archaeological excavations have a wide variety of choices through the Archaeological Institute of America. Learn more »
Faculty Success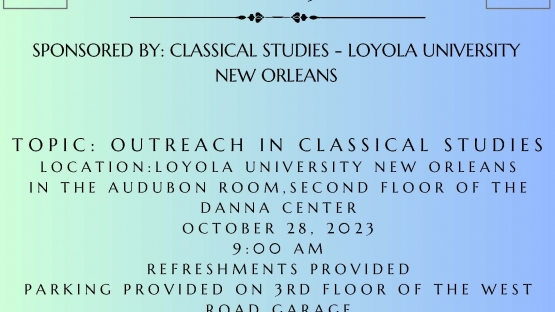 The Louisiana Classical Association will meet on Saturday, October 28 at 9 a.m. in the Audubon Room in the Danna Center. Speakers will make presentations, and continental breakfast treats will be served!
Come check out this event!
---
See all Successes
Student Success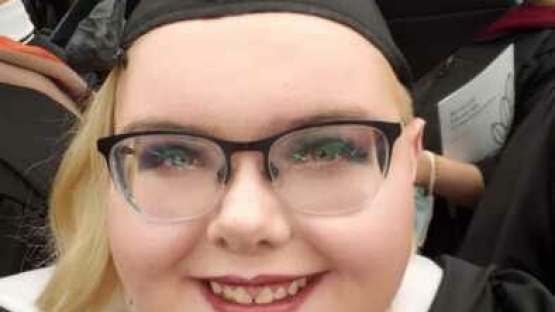 Classical Studies graduate Connor Kelly ('20) received an M.A. degree in Museum Studies from Syracuse University. 
---
See all Successes
Showcase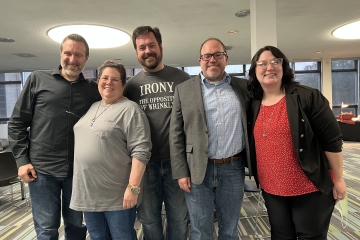 Professor Emerita Dr. Connie Rodriguez (second from left) reconnects with several of her former students at the meeting of the Louisiana Classical Association. From left to right: Wayne Rupp (Chair of Foreign Languages, St. Marys Dominican HS), Connie Rodriguez, Ed Merritt (Latin, Brother Martin HS), Shawn Marchese (Tolkien Scholar and Founder of Prancing Pony Podcast), Samatha Urso (Head of Foreign Languages, Archbishop Chapelle).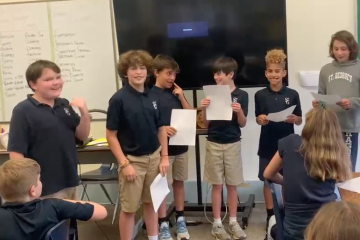 M. C. Davis ('20), Loyola University New Orleans MAT candidate and Social Studies teacher at St. George Episcopal, films her class "rebooting" the Persians Wars!