Department of Languages & Cultures
Think and live globally (and get smarter as a side effect!)
The knowledge of other languages and cultures is a hallmark of a liberal arts education for several very good reasons. The primary benefits are:
Broadening you own perspective and understanding the world better
The language itself, the knowledge of other cultures, and the advantages these give you in today's job market
However, all the current research also points to the general cognitive benefits of studying and speaking a 2nd language! That is, learning a 2nd language is an exercise in cognitive problem-solving -- the effects of 2nd language instruction are directly transferable to the areas of math, science, writing, and countless other skills:  
Whether you are a major, a minor, or simply interested in taking a few classes, you will learn to express yourself in your 2nd (or 3rd!) language and at the same time you'll become a better problem-solver in all your other areas of study. You'll learn to think and live globally, and develop skills and talents that are increasingly significant in the contemporary world and workforce. Why study a language?
Academics
The Department of Languages and Cultures offers major degrees in French, Spanish, Latin American Studies, and starting in Fall 2016, Translation & Interpreting: Spanish-English. You can also study German, Japanese, Italian, Arabic and Chinese. Courses in our program are also a part of the interdisciplinary Asian Studies Minor and the Latin American Studies minor. In addition to helping students acquire proficiency in a 2nd language, our courses teach all aspects of culture, including history, film, and linguistics. Learn more about our programs of study »
Research
The Department of Languages and Cultures offers undergraduate research opportunities. Learn more »
We have a new major concentration beginning in Fall 2016! If you are already bilingual (English/Spanish), check out our Translation and Interpreting: Spanish<>English track. Learn more here
Faculty Success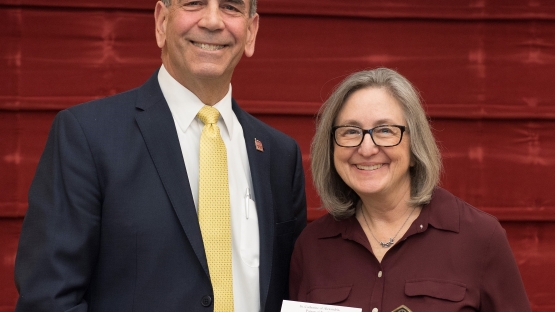 In January 2018, at the President's Convocation, Dr. Eileen J. Doll received the Excellence in Community Engaged Teaching Award. This is presented to the instructor who best connects the Service Learning in her/his classroom with the outside community. Dr. Doll's class, SPAN A404, Inmigración, was evaluated with a perfect score. 
---
See all Successes
Student Success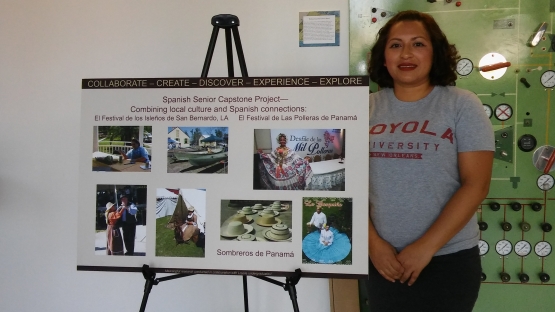 Stephanie MacClellan (Spanish 2016) recently received approved status to be a Fully-Accredited Immigration Representative for immigration cases on behalf of Catholic Charities New Orleans. Stephanie can now represent low-income immigrants before an immigration judge, and in asylum cases. ¡Felicitaciones, Stephanie! Estamos muy orgullosos de ti.
---
See all Successes
Showcase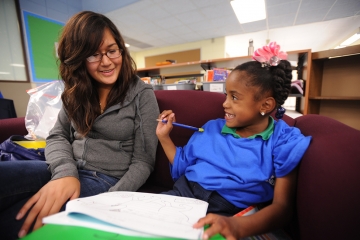 Teach Secondary School Science, Math, Language and more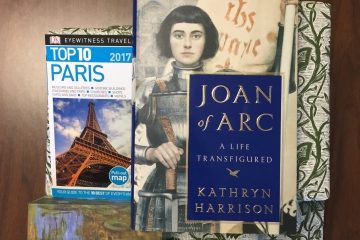 Dr. Jean Brager and French students compete on trivia about France & Louisiana