Department of Chemistry and Biochemistry
Commitment to excellence
The Department of Chemistry & Biochemistry offers Bachelor of Science degrees in Chemistry, Biochemistry and Forensic Chemistry. Our faculty and staff are dedicated to the mission of providing both an excellent curriculum and a variety of exciting undergraduate research opportunities.
Academics
It is our mission to offer excellent instruction in all areas of chemistry to help Loyola undergraduate chemistry majors, other pre-professionals, and non-science majors learn college-level chemistry by offering a comprehensive curriculum. Find out more about our programs »
Faculty Success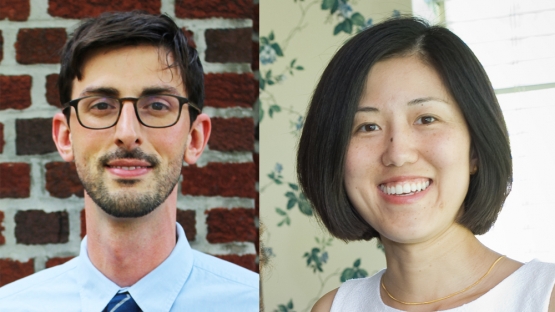 Grants were awarded to two professors of the Department of Chemistry & Biochemistry by the University Committee of Internal Grants. Dr. Qian Qin, first-year assistant professor, was awarded a Marquette Faculty Fellowship for summer 2016. She will explore, "Synthesis of Sulfur-containing Aromatic Compounds as Potential Organic Superconductors". Dr. C.J. Stephenson, fifth-year assistant professor, received a Faculty Development Grant for his proposal entitled, "Formation and Testing of Novel Fluorescent Compounds for Sensing."
Congratulations to both professors. 
---
See all Successes
Student Success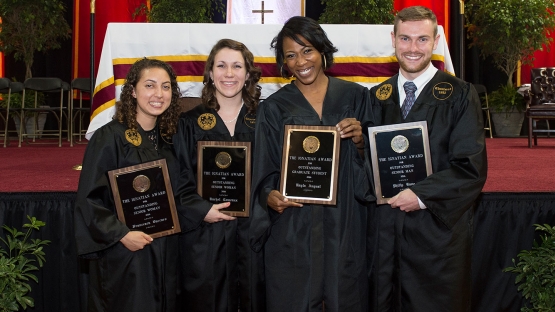 Graduating senior Francesca Vaccaro was the proud recipient of the 2016 Ignatian Award for Outstanding Senior Woman. 
The Ignatian Awards are given each year to three individuals–one man, one woman, and one graduate student–who have set themselves apart by university involvement, representing Loyola with honor and distinction, living a strong faith, and maintaining a high GPA.
---
See all Successes
Showcase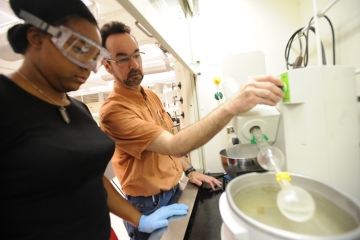 Kurt R. Birdwhistell, Ph.D. Endowment for Undergraduate Research in Chemistry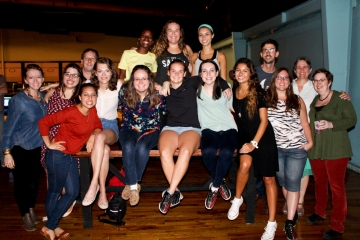 The Department and ACS Student Affiliate Group host a variety of events. You can visit our gallery to see the pictures.