Department of Chemistry and Biochemistry
Commitment to excellence
The Department of Chemistry & Biochemistry offers Bachelor of Science degrees in Chemistry, Biochemistry and Forensic Chemistry. Our faculty and staff are dedicated to the mission of providing both an excellent curriculum and a variety of exciting undergraduate research opportunities.
Academics
It is our mission to offer excellent instruction in all areas of chemistry to help Loyola undergraduate chemistry majors, other pre-professionals, and non-science majors learn college-level chemistry by offering a comprehensive curriculum. Find out more about our programs »
Faculty Success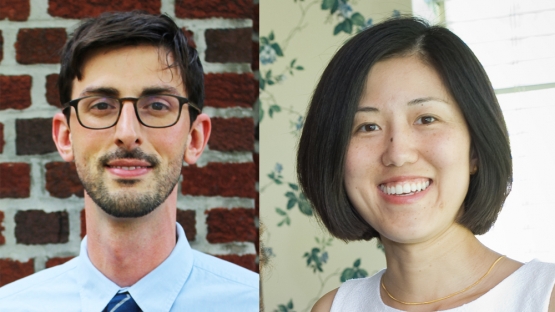 Grants were awarded to two professors of the Department of Chemistry & Biochemistry by the University Committee of Internal Grants. Dr. Qian Qin, first-year assistant professor, was awarded a Marquette Faculty Fellowship for summer 2016. She will explore, "Synthesis of Sulfur-containing Aromatic Compounds as Potential Organic Superconductors". Dr. C.J. Stephenson, fifth-year assistant professor, received a Faculty Development Grant for his proposal entitled, "Formation and Testing of Novel Fluorescent Compounds for Sensing."
Congratulations to both professors. 
---
See all Successes
Student Success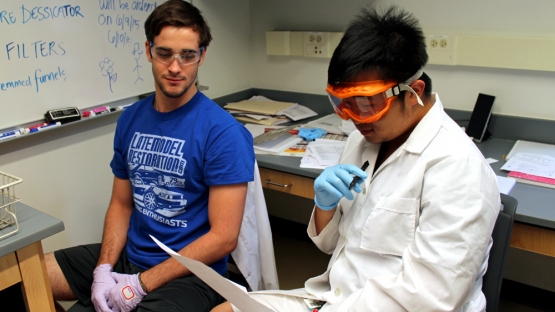 Seven chemistry students traveled to Memphis, TN on November 4-7, 2015 with Professor Lynn Koplitz to present their research at the Regional Meeting of the American Chemical Society. Three of the student presenters, Dayla Rich (`17), Nate Kamm (`18), and Nathalie Argueta (`18), work with Dr. Stephenson. The other four, Francesca Vaccaro (`16), Erin Larrabee (`17), Mary Claire Kramer (`18), and David Olivier (`17), do research with Dr. Koplitz. 
The posters presented are as follows:
---
See all Successes
Showcase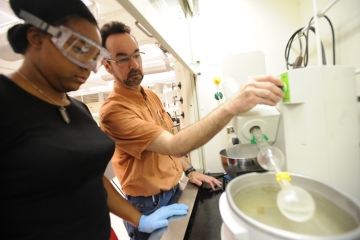 Kurt R. Birdwhistell, Ph.D. Endowment for Undergraduate Research in Chemistry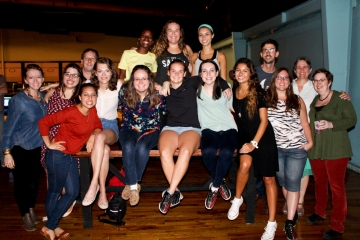 The Department and ACS Student Affiliate Group host a variety of events. You can visit our gallery to see the pictures.
Upcoming Events
Monday, May 9, 2016
Wednesday, November 9, 2016