Be Part of a Community...
The Physics Department is dedicated to helping their students achieve success both in the classroom and beyond. The department is comprised of a tight-knit group of majors with students active in a variety of clubs, including the Society of Physics Students. Physics students organize various campus events, travel to local schools, study together, relax together, and have an exclusive use of the "Physics Reading Room" – a student lounge with a computer lab and kitchenette.
Research Beyond the Classroom...
Physics students conduct and participate in a variety of undergraduate research projects leading to publications, conference presentations, and seminars. Students are highly involved faculty research of expertise; including biophysics, quantum optics, cosmology, gravitational physics, condensed matter physics, robotics and machine learning. The students have presented at national and regional conferences, co-authored published articles, and presented at Loyola seminars.
Continued Success After Graduation...
The students of the Physics Department achieve a wide variety of accomplishments after graduation. Physics alumni often continue their education in medical schools (very high acceptance rate), various engineering fields, astrophysics, neuroscience, statistics, earning MD, PhD or MSc degrees. Others have entered workforce directly and our alumni now work as researchers (astrophysics, neuroscience), engineers (off-shore wind turbines, biomedical, software), teachers and in many other professions.
Discover Academics
The Department of Physics offers Bachelor of Science degrees in physics, pre-engineering, pre-health physics and liberal arts physics. Scholarships are available to Physics students based on their academic achievement and/or financial need. For a complete list of Physics scholarships click here. Learn more about our programs of study »
Faculty Success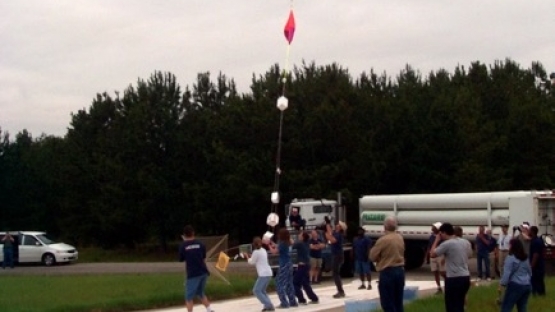 LaACES balloon flight project provides a unique opportunity for those who want to participate in a team project and learn basic electronics, programming, interfacing. Two Loyola student teams will build balloon payloads to measure various properties such as temperature and pressure during flight. At the end of the project, participating students will have a paid trip to the Columbia Scientific Balloon Facility (CSBF) in Texas.
---
See all Successes
Student Success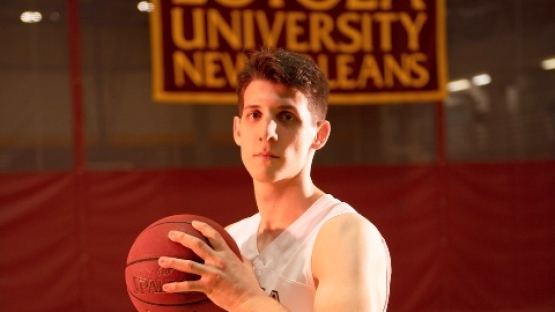 Joshua Leaney received the Francis A. Benedetto Award for Excellence in Physics. This is a departmental award that emphasizes scholarship and research achievement in physics and is given by the faculty of the Physics Department as a token of confidence and encouragement.
---
See all Successes
Showcase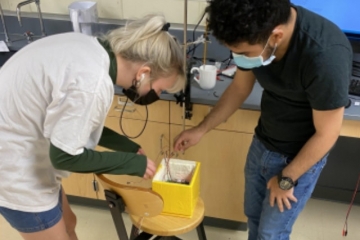 Loyola students (Larissa Morales, Hannah Supranowicz, and Jonathan Andino) participated in NASA- funded project LaACES. They built a hot air balloon payload to measure atmospheric data while ascending and descending in the atmosphere.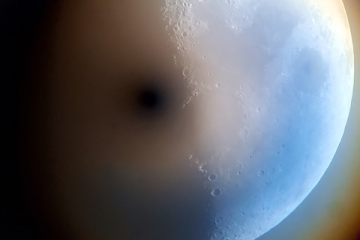 Dr. McHugh's Science in Context (online) Astronomy class had an in-person observing night on Wednesday, Nov. 10. Although it was a bit cloudy, the rooftop deck of Monroe Hall permitted some nice views of the Moon and Jupiter using the Physics Department's 11 inch reflector telescope.