Inspiring awe in the structure of the universe
Physics is the science of how things work. Physicists study everything from subatomic particles, to the properties of materials used to construct electronic devices, to the laws that govern the universe on the largest scales. These endeavors require a combination of 'hands on' experiments, theory based on mathematical laws and models, and computation often used to bring the theory and experiment together. The boundaries between disciplines such and chemistry, physics and biology are inherently fuzzy and interdisciplinary fields such as biophysics, geophysics and chemical physics are at the forefront of much of today's research.
Academics
The Department of Physics offers Bachelor of Science degrees in physics, pre-engineering, pre-health physics and liberal arts physics. Scholarships are available to Physics students based on their academic achievement and/or financial need. For a complete list of Physics scholarships click here. Learn more about our programs of study »
Faculty Success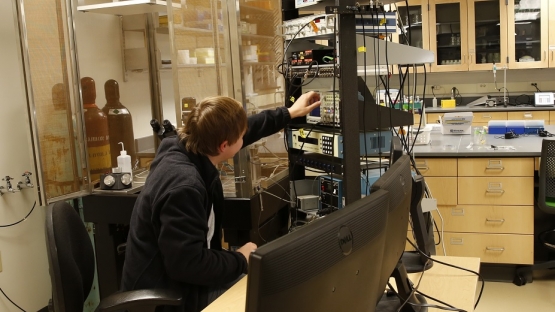 Dr. Armin Kargol (Physics) and Dr. Kimberlee Mix (Biological Sciences) have received a $112k grant from the LA Board of Regents Support Fund Enhancement Program for the acquisition of two instruments, the Port-a-Patch (a compact patch clamp system to study electrical properties of cells) and the Nucleofector (a computerized device for cell transfections). Both instruments will be used in collaborative research and in courses taught by Dr. Kargol and Dr. Mix.
---
See all Successes
Student Success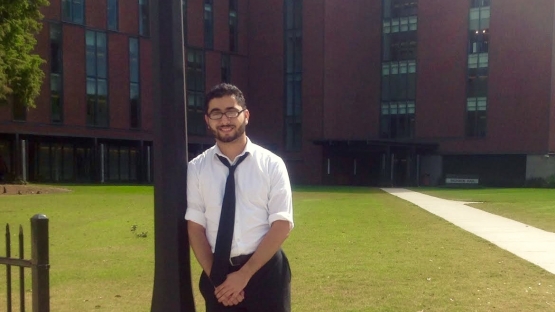 Ilyes Benslimane was recently published in Bioscience Reports for his contributions to the paper "ApoE deficiency promotes colon inflammation and enhances the inflammatory potential of oxidized LDL and TNF-α in primary colon epithelial cells." Ilyes worked under Louisiana State University Professor, Dr. Hamid Boulares, at the Louisiana Cancer Research Center.
---
See all Successes
Showcase
Upcoming Events
Tuesday, October 25, 2016