Protect, conserve, renew
Hurricanes, oil spills and coastal erosion present unavoidable challenges to the southeast Louisiana coastal area that foreshadow environmental quandaries elsewhere. Unlike most other institutions, Loyola University offers its students a front row seat for community debates over the cost, effectiveness and long-range consequences of engineering regional ecosystems. Wetland, lake, river and gulf estuaries surrounding the city provide unique opportunities for the exploration and study of natural resources.  Urban New Orleans also surrounds the campus, offering students a place to explore dynamic cultural traditions of music, art, cuisine, gardens and architecture celebrating the changing landscape.
Academics
Loyola's unique program in the Environment offers three majors and a minor: Environmental Science, Environmental Studies (Humanities), Environmental Studies (Social Sciences), and a minor in Environmental Studies. Learn more about our programs of study »
Research
The Environment program offers many undergraduate research opportunities. Learn more »
Faculty Success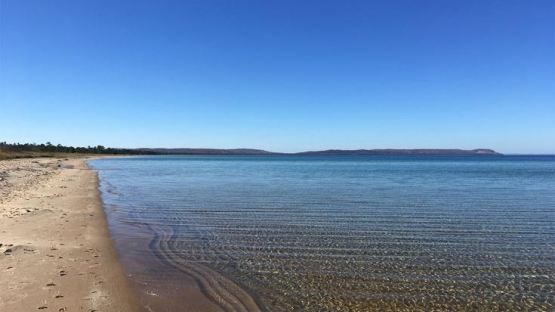 "Walking It Off"
Post-election reflections from the Sleeping Bear Dunes
By Christopher Schaberg | Dec 1 2016
---
See all Successes
Student Success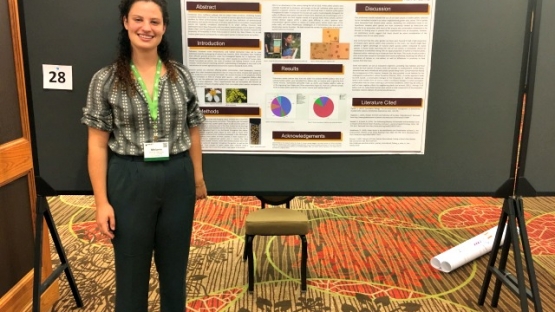 Melanie Sferrazza (Environmental Science '17) and Michael Pashkevich (Biology '17) presented their research last weekend in the Mentored Undergraduate Research Poster Competition at the Annual Professional Development Conference of the National Association of Biology Teachers in Denver, CO.  They competed against other college students who have done research in their discipline and were judged by scientists and science educators in their respective fields.  In the competition, Pashkevich placed first for his work entitled, "Indirect effects of white-tailed deer on southeast Louisiana spider
---
See all Successes
Showcase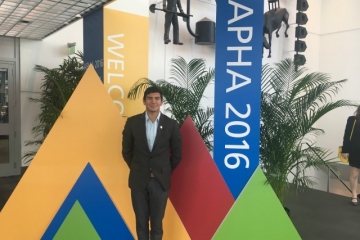 Anthony Rizzi '19, a student in the Environment Program, attended the 2016 annual American Public Health Association (APHA) conference in Denver, CO.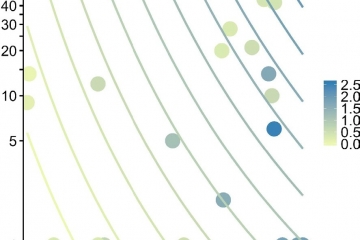 Environmental Science graduate Taylor Burns co-authored an article called "Threshold effects of habitat fragmentation on fish diversity at landscapes scales" which was published in Ecology, 97(8), 2016, pp. 2157-2166. Click on the link to see the whole article.
Upcoming Events
Thursday, December 8, 2016
Thursday, January 26, 2017
Thursday, February 9, 2017