Protect, conserve, renew
Hurricanes, oil spills and coastal erosion present unavoidable challenges to the southeast Louisiana coastal area that foreshadow environmental quandaries elsewhere. Unlike most other institutions, Loyola University offers its students a front row seat for community debates over the cost, effectiveness and long-range consequences of engineering regional ecosystems. Wetland, lake, river and gulf estuaries surrounding the city provide unique opportunities for the exploration and study of natural resources.  Urban New Orleans also surrounds the campus, offering students a place to explore dynamic cultural traditions of music, art, cuisine, gardens and architecture celebrating the changing landscape.
Academics
Loyola's unique program in the Environment offers three majors and a minor: Environmental Science, Environmental Studies (Humanities), Environmental Studies (Social Sciences), and a minor in Environmental Studies. Learn more about our programs of study »
Research
The Environment program offers many undergraduate research opportunities. Learn more »
Faculty Success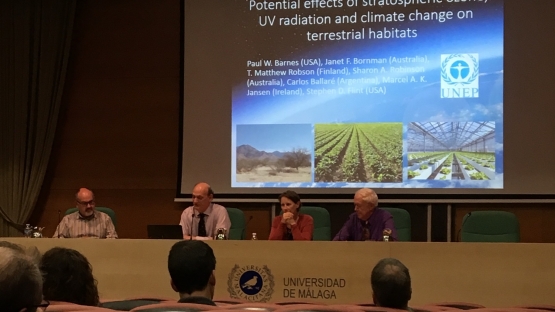 Dr. Paul W. Barnes, J.H. Mullahy Endowed Chair in Environmental Biology, recently attended a meeting of the UNEP Environmental Effects Assessment Panel in Malaga, Spain from February 13-21, 2018 to prepare a quadrennial report on the environmental effects of ozone depletion and climate change.  Dr.
---
See all Successes
Student Success
Dr. Aimée  K. Thomas and Shannon Hester (ENVT '19) just published a paper in Southeastern Naturalist in collaboration with California Academy of Sciences scientist, Dr.
---
See all Successes
Showcase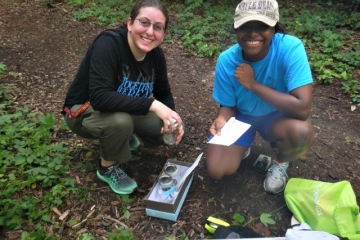 Loyola University New Orleans Biology professor Aimée K. Thomas and students in the Entomology class have been busy learning about insects. Tala Maalouli and Rheyanna Lewis collect insects in City Park.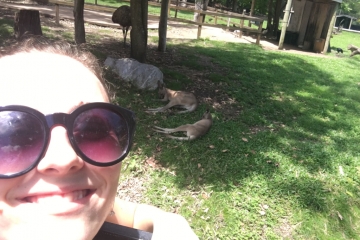 Environment Program student Dea Devlin, ENVS is sharing a weekly Gilman Scholar Blog Post about her experiences in Rockhampton, Australia.
Upcoming Events
Thursday, April 12, 2018