Hi, Wolfpack! Current students can use this page to navigate to many of Loyola's resources and to learn about new events and information. 
---
Upcoming Events
Fall 2023
See below for our fall schedule of Health Career Seminars.
F23 Health Career Seminars
Pre-Health Career Choices
Health professional schools including dentistry, medicine, optometry, pharmacy, physical therapy, nursing, veterinary medicine, physician assistant studies, and many more require students to complete pre-requisite classes in basic courses to matriculate into their programs. As a designated Pre-Health student, the department will ensure you have the tools and resources to stay on track and complete the necessary pre-requisite courses required by these institutions. 
Explore Health Professional Career Paths
---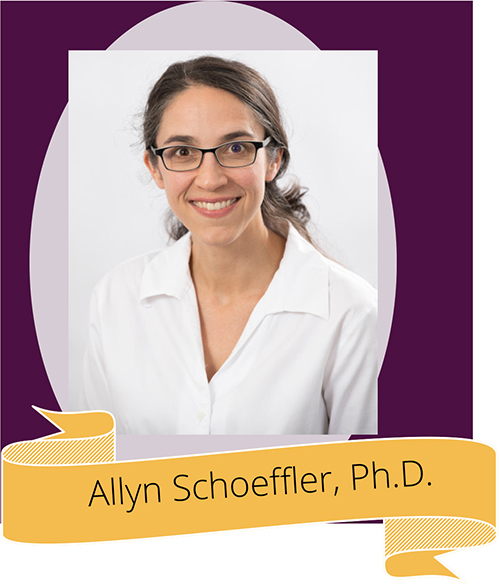 Dr. Allyn Schoeffler is an Assistant Professor in the Department of Chemistry and Biochemistry at Loyola. She earned her PhD in biochemistry from U.C. Berkeley, after which she spent five years working in early discovery research at Genentech, a pharmaceutical company. Her current research centers on understanding the structural and biophysical determinants of protein function, particularly enzyme specialization. She maintains multiple collaborations with extramural colleagues, and her work is funded by grants from the NIH, NASA, and the Louisiana Board of Regents.
At Loyola, Dr. Schoeffler teaches Biochemistry, Physical Chemistry, and General Chemistry. Her teaching interests include developing deeply integrated interdisciplinary courses, teaching writing across the disciplines, and incorporating coding into science curricula. She is committed to liberal arts education and loves working with students of all levels in the classroom and the lab.
---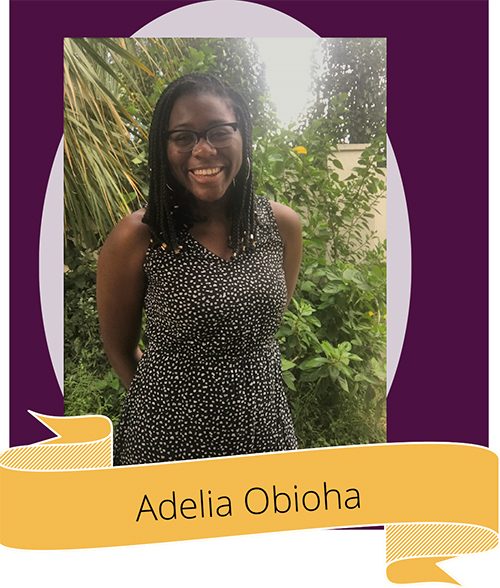 Adelia Obioha says, "I chose Loyola because it was close to home, or rather…it was home. I was born and raised in New Orleans, and after high school, I knew that this city still had so much more to offer me. Turns out, I was right. From the moment I stepped on campus, I felt the welcoming, easygoing spirit of Loyola, and this atmosphere quickly became my favorite thing about this university. A big focus at Loyola is holistic education, and this philosophy has motivated me to look introspectively, and ask not "am I a good student?" but "am I a good person?". As I graduate and move on, I feel anticipation. I trust that I have time to find my path, and that, when I do find it, Loyola has prepared me well enough to excel."