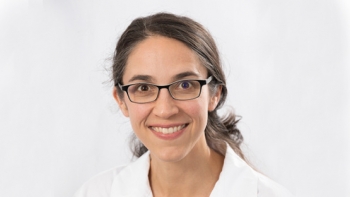 Dr. Allyn Schoeffler, assistant professor of Chemistry and Biochemistry, Earl and Gertrude Vicknair Distinguished Professor of Chemistry, received $89,000 from the Louisiana Board of Regents' Research Competitiveness Subprogram that will support undergraduate research in biochemistry for three years. Her project, "Molecular Determinants of Specialization in Bacterial Topoisomerases from Extreme Environments," will study adaptations in enzymes controlling DNA topology. Students will have opportunities to engage in wet-lab biochemical experiments and online bioinformatic analyses to investigate how these molecular machines function in hot and cold environments.
Dr. Schoeffler earned her PhD in biochemistry from U.C. Berkeley, after which she spent five years working in early discovery research at Genentech, a pharmaceutical company. Her current research centers on understanding the structural and biophysical determinants of protein function, particularly enzyme specialization. She maintains multiple collaborations with extramural colleagues, and her work is funded by grants from the NIH, NASA, and the Louisiana Board of Regents.
At Loyola, Dr. Schoeffler teaches Biochemistry, Physical Chemistry, and General Chemistry. Her teaching interests include developing deeply integrated interdisciplinary courses, teaching writing across the disciplines, and incorporating coding into science curricula. She is committed to liberal arts education and loves working with students of all levels in the classroom and the lab.