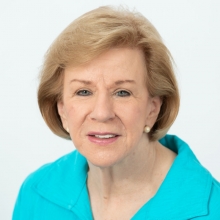 Dr. Chauvin is currently a Professor Emerita at Loyola University New Orleans. Prior To Hurricane Katrina, in 2005, she was a Professor and former Chairperson of the Department of Education. University-wide, Dr. Chauvin served as President of the Faculty Senate, Chairperson of the Woman Studies Committee, a member of the Rank and Tenure committee at both the College and University level, and on numerous other college and university wide committees.  She represented Loyola New Orleans at the Association of Jesuit Colleges and Universities, Education Division. 
After Hurricane Katrina Loyola made the decision to close its Department of Education. Dr. Chauvin was promptly invited by the University of New Orleans to join their education faculty. During her six years at UNO, Dr. Chauvin was awarded the Ferguson Award for Outstanding Teaching
She was contacted by Loyola University in 2013 and was asked to come back to Loyola to restart the former education department. She worked with the College of Arts and Sciences Dean, the faculty, and the State Department of Education to secure approval from the Board of Elementary and Secondary Education to once again allow Loyola New Orleans to operate programs that lead to teacher certification. Approval for Level I and Level II certification was obtained in 2014 and permission to offer  a Master of Arts in Education program to offer certification at the graduate level followed swiftly. Loyola began offering courses at the undergraduate level in Fall 2014 and at the graduate level in 2015.
Dr. Chauvin has published three books, over 20 articles in professional journals, and has made over 60 presentations at conferences in the fields of teacher education and counseling.  She has also obtained several grants at the state and national levels.
Areas of Expertise
Education,  Gifted Education, General Pedagogy, and Assessment