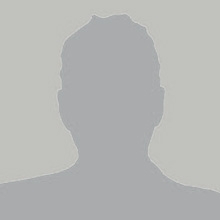 Kim Ernst, Ph.D., RN earned a doctorate in Developmental Psychology, with a minor in Statistics, from the University of New Orleans (1996).  She also holds a M.A. in Experimental Psychology and a B.S. in Nursing from Southeastern Louisiana University.  Her diploma in nursing is from Charity Hospital School of Nursing. As a RN, she was one of the first Charity Hospital nurses to become certified by the American Association of Critical-Care Nurses as a Critical Care Registered Nurse. Ernst joined the Psychology faculty at Loyola University New Orleans in August 1996.
In May 2002, Ernst was awarded the Loyola University College of Arts and Sciences Excellence in Teaching Award.  She also was the recipient of the first awarded Loyola University Faculty Senate Medal for Excellence in Advising (August 2002).  Ernst received the Society for the Teaching of Psychology (Division 2, American Psychological Association) presentation award at the Summer National Institute for the Teaching of Psychology (2001).  She also won an Instructional Research Award from the Society for the Teaching of Psychology (2005).  Ernst was awarded a research grant from the American Psychology-Law Society (Division 41, American Psychological Association) for her research concerning the influence of affect on event memory and suggestibility in adults (1996). In 2011, Dr. Ernst received the Loyola University Senate Excellence in Teaching award. In 2015, she received the University Senate Excellence in Advising Award.
At Loyola, Ernst has taught Introduction to Psychology, Introduction to Research, Social Psychology, Psychology of Human Aging, Developmental Psychology, and Psychology of Sport and Exercise.  She taught General Statistics and Child Psychology at the University of New Orleans. 
Ernst has presented and published research on topics ranging from the social demand characteristics in eyewitness memory and suggestibility to ethical considerations in research and teaching research methods.  Within a 6-year period, Ernst had more than 30 student coauthors for research presentations with her at 17 different national, regional, and international psychology conferences.  Ernst's most recent scholarly activities with psychology undergraduates concern the influences of body image and academic performance on self-esteem, and the effects of body image on recall of consumer product advertisements.  
Degrees
Ph.D., University of New Orleans, 1996; M.A., Southeastern Louisiana University; B.S., Southeastern Louisiana University
Classes Taught
Introduction to Psychology
Introduction to Research
Social Psychology
Psychology of Human Aging
Developmental Psychology
Psychology of Sport and Exercise