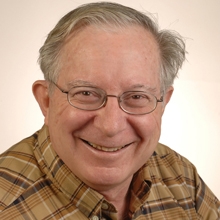 Glenn M. Hymel, EdD, LMT, is Professor and former Chair of the Department of Psychology at Loyola University New Orleans. His areas of specialization include educational psychology, research & statistics, personal adjustment/stress management, positive psychology, and philosophical psychology. Glenn has published extensively in major psychology and education journals and his research has been presented at numerous national and international conferences. In 1992, he co-edited with Lee Gray the text Successful Schooling for All: A Primer on Outcome-Based Education & Mastery Learning. Dr. Hymel is the author of the textbook titled Research Methods for Massage & Holistic Therapies (Elsevier, 2006) as well as the tertiary author (along with Sandy Fritz & Leon Chaitow) of Clinical Massage in the Healthcare Setting (Elsevier, 2008).
Dr. Hymel's typical teaching assignments have recently spanned courses such as Introduction to Psychology, the Psychology of Personal Adjustment, Introduction to Research, and Statistics. His principal service commitments regarding various college and university committees include membership on the Faculty Senate, the HuNS College's Common Curriculum Committee, and Loyola's Institutional Review Board. Dr. Hymel carries an advising load of approximately 40 students in addition to the usual practice in the Psychology Department of conferring with prospective Psychology majors /minors on a regular basis.
Dr. Hymel is the Founding Executive Editor of the International Journal of Therapeutic Massage & Bodywork, Associate Editor of the Journal of Bodywork & Movement Therapies, and an Editorial Board member of the Journal of Massage Science. Glenn is a graduate of the Blue Cliff School of Therapeutic Massage in Metairie, LA, and maintains a manual therapy practice in the Greater New Orleans Area. He currently serves on the Board of Trustees of the Massage Therapy Foundation based in Evanston, IL. Dr. Hymel earned his bachelor's and master's degrees from Loyola University New Orleans and his doctorate from the University of New Orleans. His particular focus currently is on relating his background in research and statistics to the research education needs of the various manual therapy professions.
 
Recent Publications
Hymel, G. M., & Rich, G. J. (2014). Health psychology as a context for massage therapy: A conceptual model with CAM as mediator. /Journal of Bodywork & Movement Therapies/, /18/(2), 174-182. http://dx.doi.org/10.1016/j.jbmt.2013.07.001
Fortune, L. D., & Hymel, G. M. (in press for 2014). Creating integrative work: A qualitative study of how massage therapists work with exiting clients. /Journal of Bodywork & Movement Therapies, 18. /DOI: 10.1016/j.jbmt.2014.01.005
Degrees
Ph.D., University of New Orleans; M.A., Loyola University New Orleans; B.A., Loyola University New Orleans
Classes Taught
Introduction to Psychology
The Psychology of Personal Adjustment
Educational Psychology
Introduction to Research
Statistics & Methods
Areas of Expertise
educational psychology, research & statistics, personal adjustment/stress management, positive psychology, and philosophical psychology