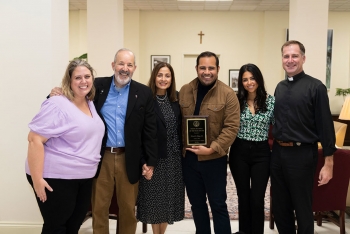 David Zelaya PSYC'12 has been selected as the 2022 Young Alumnus of the Year. This award honors one young alumnus who has given most generously of their time, talent, and philanthropy to their alma mater and community.
After graduating from Loyola with a Bachelor of Science (B.S.) in Psychology, David pursued his Ph.D. in Counseling Psychology at Georgia State University.
To learn more click here.