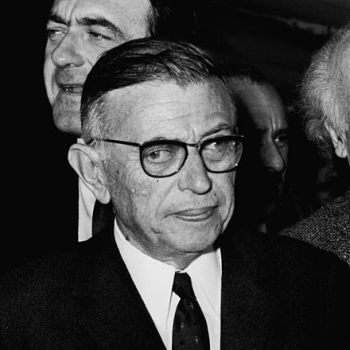 Philosophy junior Grant Dufrene is currently helping Dr. Connie Mui to edit a forth coming volume on the philosophy of Jean-Paul Sartre. Grant reports,
I am working as research assistant for Dr. Mui, on a 45-chapter volume called The Sartrean Mind, to be published by Routledge. Each chapter focuses on a different aspect of the Sartrean corpus, and is written by a different author. The chapters address Jean-Paul Sartre's philosophy, literary works, and political essays, and they vary from the imagination and emotion in his early phenomenology to political violence in his later works. My job is to read the submitted chapters closely, searching for discrepancies in arguments and in grammar, though I focus more closely on correcting the papers for format and citation errors. While it may sound monotonous to fix the citations on every chapter, the work I am doing is very fulfilling. I am able to get paid for reading philosophy. What isn't there to love about that? 
What indeed? Congrats, Grant!