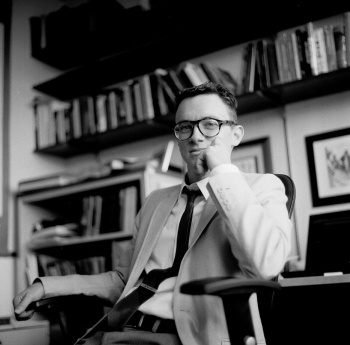 The American Historical Association has awarded the prestigious John K. Fairbank Prize in East Asian History to the History Department's Dr. Rian Thum for his book, The Sacred Routes of Uyghur History (Harvard University Press, 2014).  
According to the American Historical Association, "The John K. Fairbank Prize in East Asian History is offered annually for an outstanding book in the history of China proper, Vietnam, Chinese Central Asia, Mongolia, Manchuria, Korea, or Japan, substantially after 1800" and that "only books of high scholarly and literary merit" are considered for the prize.   The prize "honors the late John K. Fairbank, Francis Lee Higginson Professor of History and director of the East Asian Research Center at Harvard University, and president of the [American Historical] Association in 1968."
In addition, Dr. Thum's book was awarded the Francis L. K. Hsu Prize for East Asian Anthropology (Society for East Asian Anthropology, American Anthropological Association) as well as the Central Eurasian Studies Society Book Award.  
Our congratulations to Dr. Thum on his outstanding achievement.