Earth Week 2021 April 19th – 23rd Loyola University New Orleans' Environment Program invites everyone to join us in celebrating Earth Day 2021. Attend our virtual and socially-distanced events to learn more about the environment and how to protect and sustain it. All events are open to the public. Free parking in the West Road garage.
---

Please don't forget to wear your mask at all our events!
Monday | April 19th, 2021
Dr. Bob's Frog Walk | 6:30pm-11:00pm | Jean Lafitte National Park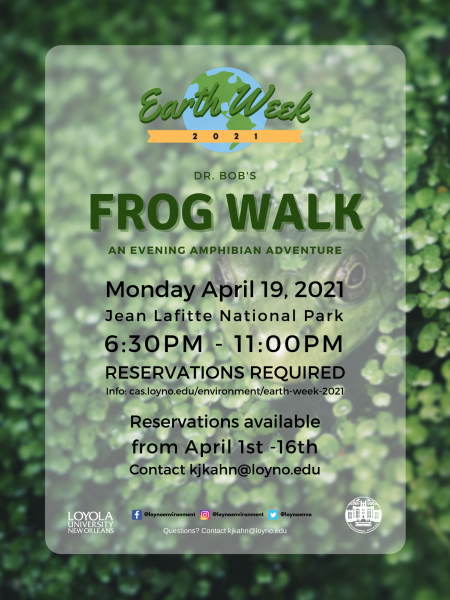 Join Dr. Bob Thomas on his Jean Lafitte National Park frog walk! Participants will go on a guided walk with Dr. Bob through the park, where they will observe and learn about native frog species. 
Reservations for this event are open from April 1st to the 16th, and transportation will be provided. To make a reservation, email kjkahn@loyno.edu with your name and cell phone #.
If you are driving separately please contact Dr. Bob at rathomas@loyno.edu for directions.  
***Please don't forget your mask.
Check out these different frog calls  - includes all state frog species.
What to bring
You'll want to bring the following items:
Dress comfortably. Wear shoes that are good for walking on a rocky trail.  Be sure to bring a flashlight and consider bringing a camera and umbrella. Also, bug spray if you are bugged by bugs. 
Solo Scavenger Hunt Begins | 8am | City Park: Couturie Forest
In the spirit of Earth Week, join the Environment Program in being mindful of the flora and fauna around our local New Orleans area. The solo scavenger hunt starts on Monday, April 19th and ends on Thursday April 22nd. It can also be completed at our bat walk, frog walk, and canoe trip events. Our guided scavenger hunt event will be held on Wednesday, April 21st. Click here to learn more about the hunt. 
Click here or scan the QR code below to view the mobile scavenger hunt list. The lists are also provided below. Happy hunting!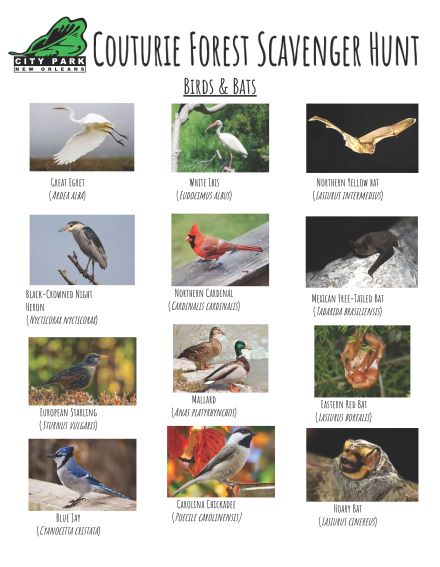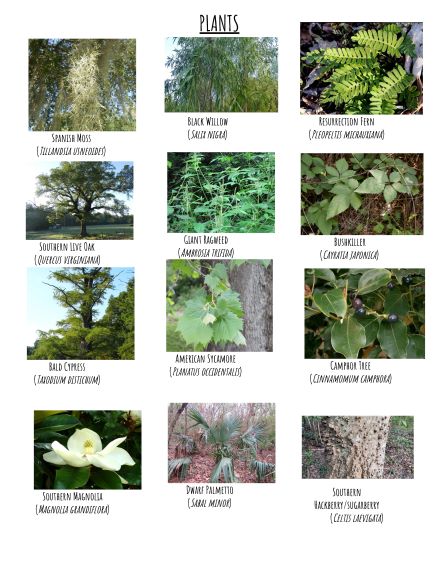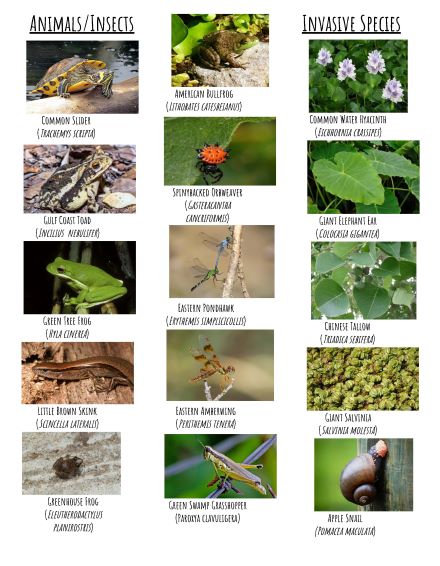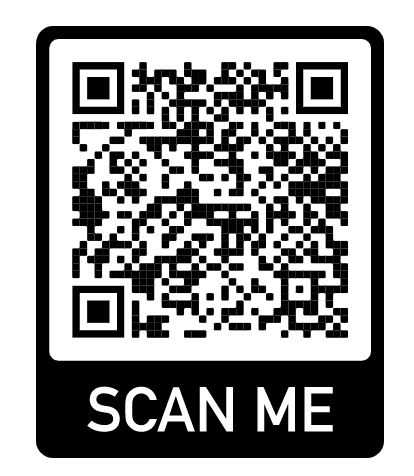 Tuesday | April 20th, 2021
Environment Program Awards Ceremony followed by our Alum Speaker: Emma Reid, Conservation Communicator of the Year 2019 | "Documentary Filmmaking for Environmental Communication" | 12:30pm-1:30pm | Miller Hall 114 and on Zoom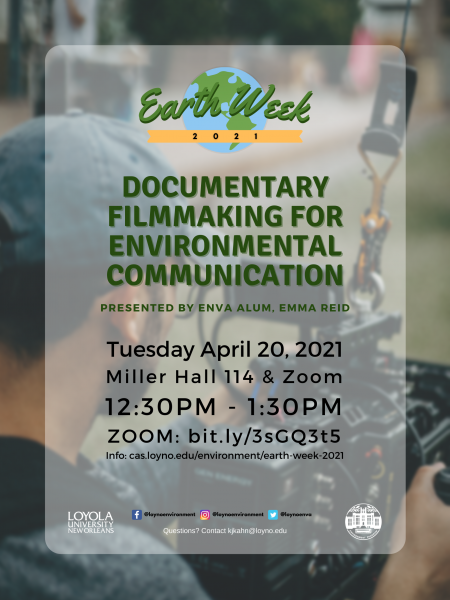 Emma Reid, ENVS '16, is a Louisiana-based filmmaker specializing in environmental topics and a Producer for Louisiana Public Broadcasting. The unique beauty, culture, and dynamic natural environment in Louisiana led to Reid's particular focus on coastal restoration. After graduating from Loyola University New Orleans with a degree in Environmental Studies and Communication, Reid continued her education on Louisiana's flora and fauna through the Louisiana Master Naturalist Program and pursued a career in documentary filmmaking. With a small team, she co-produced the Telly Award-winning documentary, "Finding Common Ground", which stresses the importance of improving communication between scientists, policymakers, and other stakeholders to increase the effectiveness of coastal restoration and planning. Reid's directorial debut, "In the Blind" is the story of duck hunting and conservation in Louisiana and was produced in partnership with Louisiana Public Broadcasting. When she is not working on films, Reid leads educational kayak tours for NOLA Kayak Tours in Louisiana swamps. ***Please don't forget your mask.
Also available on zoom. 
Missed this amazing presentation? Here's the recording! 
Please Click here.
Passcode: LK97m89$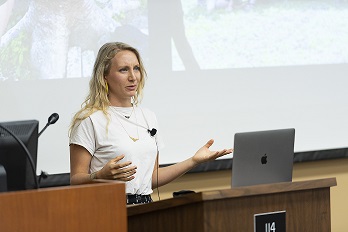 Sankofa Bat Walk with Dr. Hood | 6:30pm-9:00pm | Sankofa Park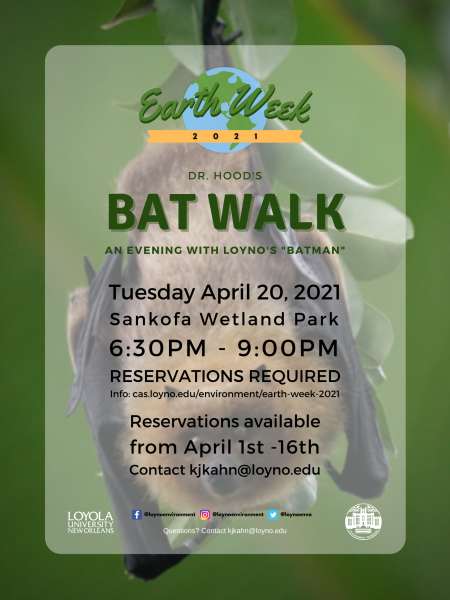 Join Dr. Hood on his spring bat walk in Sankofa Wetland Park! Participants will be taken on a guided walk through the park by Dr. Hood where they can observe and learn about native bat species and activity. 
Reservations for this event are open from April 1st to the 16th, Maximum 20 participants, and transportation will be provided. For ANYONE going on their own, please arrive by 7:00...bats start flying at dark (about 7:30). Please note if there is steady rain the event may be canceled. To make a reservation, email kjkahn@loyno.edu with your name and cell phone #.
***Please don't forget your mask.
Location: 
Best  to Google Map >> 6401 Florida Ave, New Orleans, LA 70117
https://www.google.com/search?q=sankofa+new+orleans&ie=UTF-8&oe=UTF-8&hl...
Wednesday | April 21st, 2021
Guided Scavenger Hunt in City Park | 2:00pm-5:00pm | City Park: Couturie Forest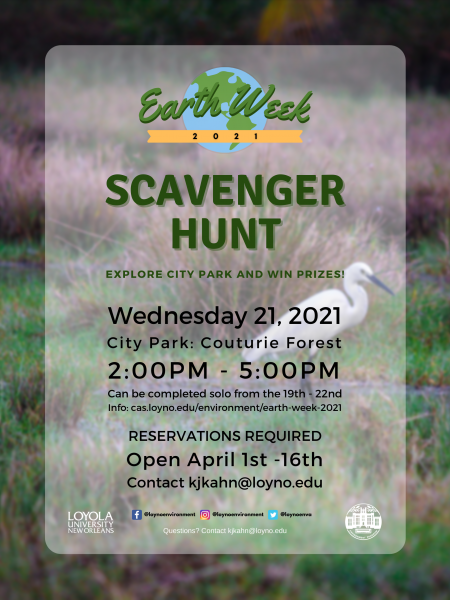 Take part in our earth week themed scavenger hunt in City Park! The event is student led and includes participation prizes. Supplies are limited however, so prizes are first-come, first-served.  
Reservations for this event are open from April 1st to the 16th, and transportation will be provided. To make a reservation, email kjkahn@loyno.edu with your name and cell phone #.
 
Click here to see more details and instructions. 
Click here to view the form you will need to fill out during your hunt. You can also scan the QR code below for access. 
***Please don't forget your mask.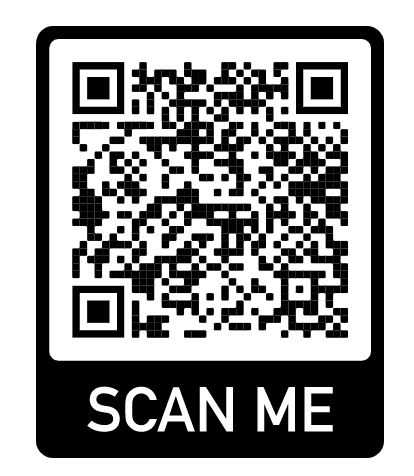 Guest Speaker: Dr. Donata Henry, "Messy Nests and Muddy Waters: A Virtual Nature Walk through Louisiana" | 
7:00pm-8:00pm | Via Zoom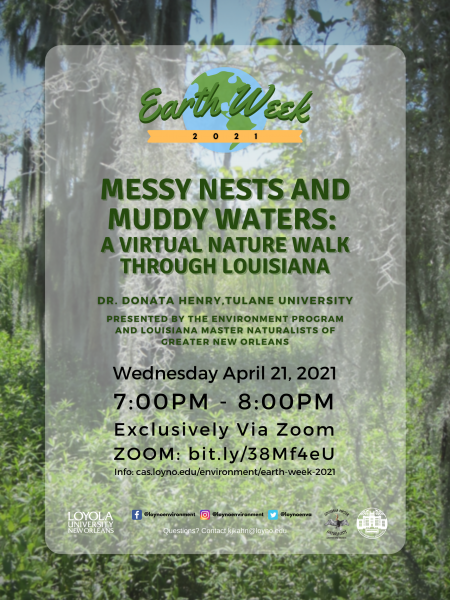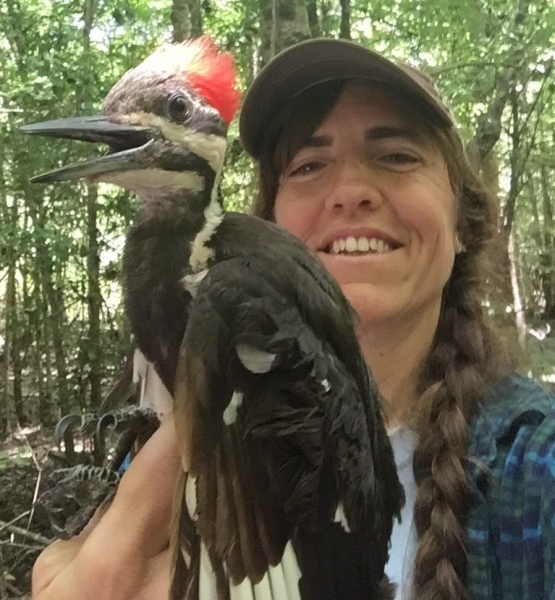 "Donata Henry is a Senior Professor of the Practice in the Department of Ecology and Evolutionary Biology. She earned her PhD from Tulane and was offered a teaching position upon completion of her degree in 2005. Her research interests include the reproductive biology, behavioral and community ecology of birds. She has worked in the Honey Island Swamp for over 20 years, monitoring breeding birds and training students in field techniques at her bird banding station. She teaches introductory to graduate-level courses in natural history, animal behavior, ornithology, ecology, and pedagogy. She teaches natural history and other EBIO courses in Scandinavia, and has made nine trips down the Colorado River with the Grand Canyon Colloquium. She founded Girls in STEM at Tulane, an outreach program for middle school girls that also serves to empower Tulane women. In 2016 Dr. Henry was named the Levy Professor for Integrated Discovery & Community Engagement, directing a service seminar specifically for students in STEM education internships. She also received the Tulane Center for Public Service Barbara E. Moely Service Learning Teaching Award in recognition of her contributions to GiST and the development of service experiences for Tulane students. In 2018 she shifted her focus to supporting faculty and is currently an Associate Director of Tulane's Center for Engaged Teaching and Learning. In 2019 she was named a Weiss Fellow for Excellence in Undergraduate Teaching. At any given moment Dr. Henry would prefer to be outside, and most enjoys engaging in a deep appreciation of nature with her students. She lives in Abita Springs with her two kids and very supportive husband – who often wonders who she is listening to – him or the birds."
This is a collaborative event with the Louisiana Master Naturalists Greater New Orleans (LMNGNO) group.
Meeting ID: 948 1458 3582 Passcode: 556046
 
Thursday | April 22nd, 2021
AZBY Greenhouse Gathering | 5:00pm-8:00pm | Palm Court and Live via Youtube Featuring President Tetlow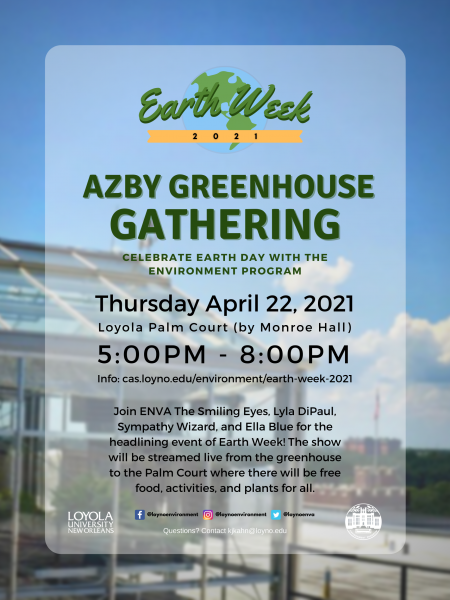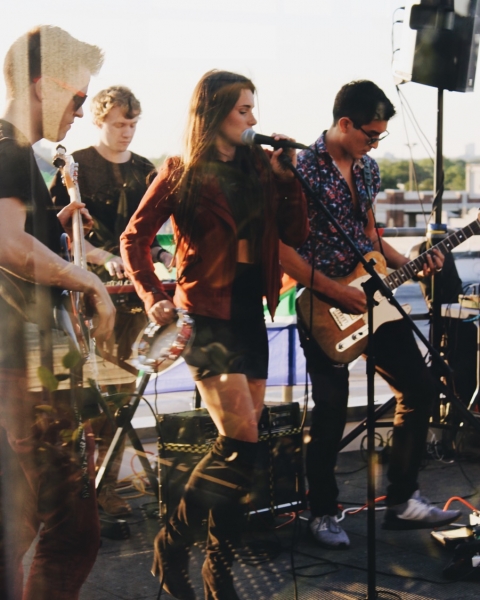 Greenhouse Gathering-Virtual Style!
Bring a blanket and settle in on the grass of the Palm Court in front of a giant LED screen for Loyola student bands live-streamed from the rooftop Azby Greenhouse! Free snack-packs and drinks will be available, chat with student and community environmental groups, and adopt a greenhouse-grown plant for you or your mama and 'dem!
***Please don't forget your mask.
CLICK HERE TO VIEW THE FULL PALM COURT SCHEDULE
This year we will be hosting four student bands at the greenhouse: The Smiling Eyes,
Lyla DiPaul, Sympathy Wizard, and Ella Blue. 
The Smiling Eyes (5:00-5:30pm) are a New Orleans based psychedelic pop rock and blues band which draws inspiration from the sounds and aesthetics of the 60's and 70's. These guys never fail to put on a good show! 
Lyla DiPaul (5:45-6:15pm) fell in love with guitar at the age of 10. She draws inspiration from a wide variety of artists, including Taylor Swift, Joni Mitchell, and Phoebe Bridgers. Her music focuses on the duality of love and heartbreak, through which she hopes to connect with her listeners on a more personal level. Her performance will also be part of her capstone project, come and show your support! 
Sympathy Wizard (6:30-7:00pm) is a experimental pop band, clothing melodic tunes in dizzying synth psychedelia. They incorporate influence from genres such as art rock, shoegaze, and sound collage. SWIZ will be debuting their new album A Special Attitude Towards Water live at the greenhouse. Don't miss it!
Ella Blue (7:15-7:45pm) is a Loyola alumni and a greenhouse gathering veteran. Through her self described "1960's Laurel Canyon sound," her folk rock roots, and her love for music, Ella hopes to bring joy to the lives of her listeners. Come and experience her sound for yourself! 
Loyola University YouTube Link
Environmental Program YouTube Link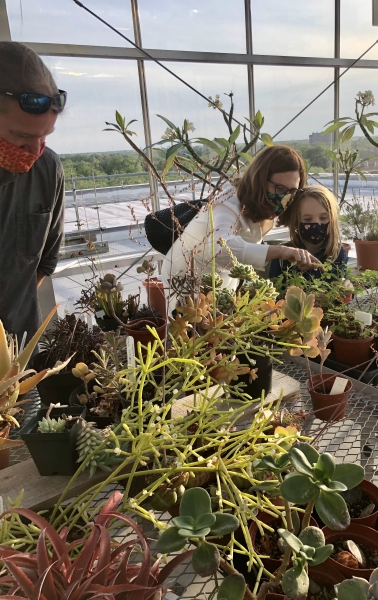 Friday | April 23rd, 2021
Yoga | 12:30pm-1:00pm | Loyola Horseshoe 
In Person Yoga:
Come join us for a half-hour of yoga in the horseshoe!  We will do enlivening postures that invigorate, as well as quieting postures that bring calm. Bring a mat and any props if you have them, but it's fine to come as you are.  Wear comfortable clothes, and don't forget your mask!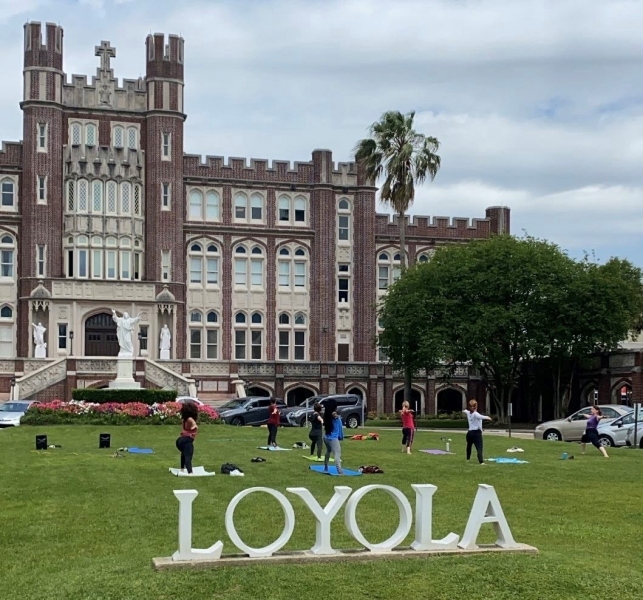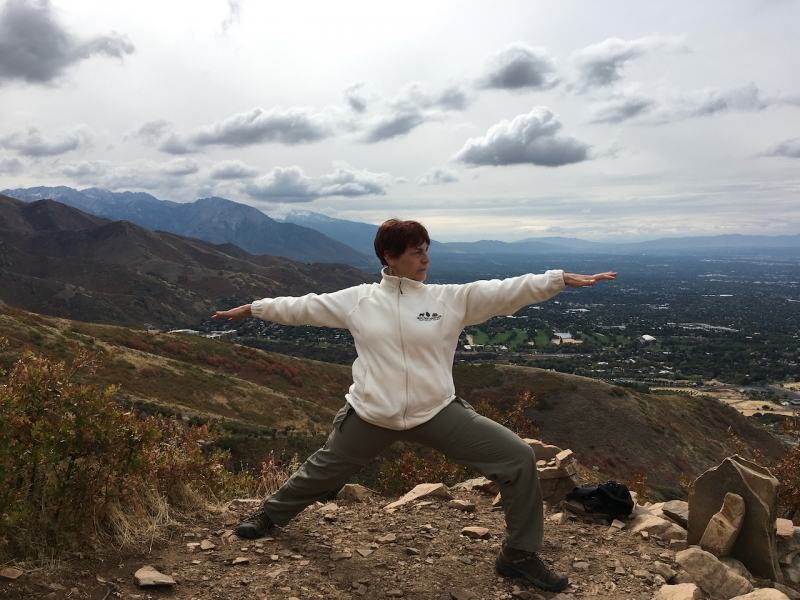 Teacher:  Susan Brower, Certified Iyengar Yoga Instructor
Susan teaches yoga on Wednesday evenings, 5:00 - 6:00, over Zoom.  Go to Virtual Yoga with Susan for more info.
Yoga | 12:30pm-1:00pm | Facebook Live
Virtual Yoga:
All-levels yoga / Environment Program Earth Week
This 30-minute online class is for novices to experienced yoga practitioners. Asanas (postures) will be followed by a short guided meditation honoring habitat and the transformative powers of attention and intention. 
If you have access to props, these are useful: non-slip mat, blocks, textbooks, blanket or towel, pillows. Bring a journal if desired.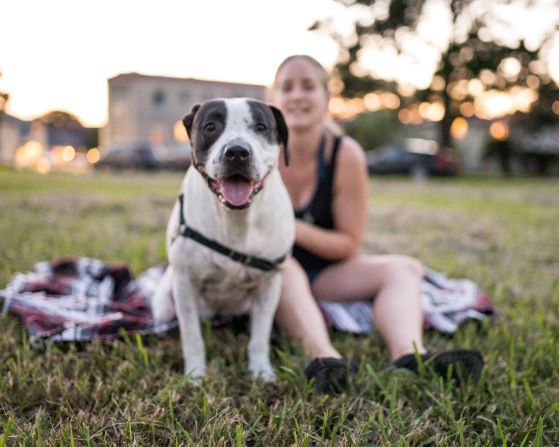 Teacher: Alison McConnell with dog/yoga assistant: Zora / Loyola University Sports Complex 
FB Live link: http://facebook.com/LoynoUSC
Dr. White's Canoe Trip | 2:30pm-9:00pm | Manchac Swamp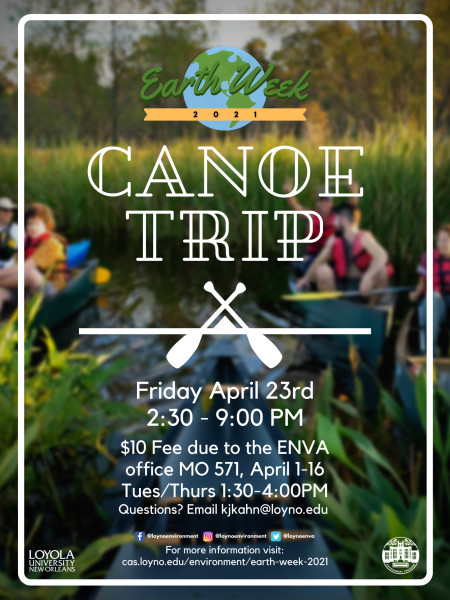 Join Dr. White on his Earth Week canoe trip! Participants will spend an evening out on the waters of Manchac swamp canoeing with the group, and taking in the sights. 
Reservations for this event are open from April 1st to the 16th, Maximum 22 participants, and transportation will be provided. To make a reservation, visit MO 571 on Tues/Thurs 1:30-4:00pm with your $10 fee. Questions please contact Kimberly Kahn at kjkahn@loyno.edu.
***Please don't forget your mask.
What to bring
You'll want to bring the following items:
Snack foods and water because no stops are made to and from the launch site.
Dress comfortably. Bring layers.  Wear shoes you don't mind getting wet.  Consider bringing a light and a camera. Also, bug spray if you are bugged by bugs. 
Waterproof bag or plastic bag to carry personal items.