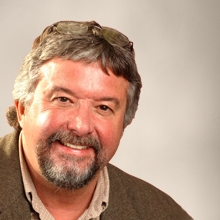 Dr. Ladd is a professor of sociology and a former chair of the Department of Sociology and the Environmental Studies Program at Loyola University New Orleans. He received his Ph.D. and M.A. in sociology from the University of Tennessee and his B.S. in sociology from Ball State University. Before coming to Loyola in 1987, he previously taught at North Georgia College and State University, the University of Tennessee, and Carson-Newman College, and has served as a Visiting Professor at Duke University, Oregon State University, and Mississippi State University. He has given invited lectures at many campuses, including Oklahoma State University, Villanova University, the University of South Florida, the University of Indianapolis, West Virginia Tech, and Worcester State College, and is a former president of the Association for Humanist Sociology.
Dr. Ladd's major area of research centers around the impacts of environmental controversies and disasters on communities. He has published more than 40 articles, chapters, and reviews in such venues as Sociological Inquiry, Sociological Spectrum, American Behavioral Scientist, Social Forces, Rural Sociology, Humanity and Society, Journal of Public Management and Social Policy, Social Justice, and Environmental History. His most recent published research has documented the psychosocial impacts of Hurricane Katrina on the college students of Mississippi State University and New Orleans, as well as the socio-environmental impacts and conflicts surrounding salmon farms in the Pacific Northwest. Currently, he is researching the impacts of offshore aquaculture in the Gulf of Mexico, natural gas hydrofracking in Louisiana, and the continuing environmental and political issues surrounding the 2010 BP Oil Disaster.
Classes Taught
Environment and Society
Global Environmental Crisis
Planet Earth Blues
The Sixties
The U.S. Civil Rights Movement
Social Protest Movements
Social Problems
Areas of Expertise
Impacts of environmental controversies on communities and the emergence of grassroots protest movements as a response to environmental degradation.