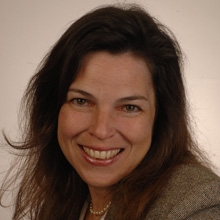 Rosalie Anderson joined the Department of Biological Sciences in 2002. Dr. Anderson's research is focused on understanding cellular and molecular mechanisms that guide patterning of the developing limb and on discerning the factors and conditions necessary to elicit a regenerative response in the chick limb.
Recent Publications
Özpolat, B.D., M. Zapata, D. Fruge, J. Coote, J. Lee, K. Muneoka, and R.A. Anderson. 2012. Regeneration of the elbow joint in the developing chick embryo recapitulates development. Developmental Biology 372:229-238.
Q. Xue, J. Gauthier, K. Schey, Y. Li, R. Cooper, R. Anderson, and J. La Peyre. 2012. Identification of a novel metal binding protein, Segon, in plasma of the Eastern oyster, Crassostrea virginica. Comparative Biochemistry and Physiology B 163:74-85.
Stefanov, E.K., J.M. Ferrage, N.F. Parchim, C.E. Lee, A.D. Reginelli, M. Taché, and R.A. Anderson. 2009. Modification of the ZPA signal by trypsin. Development, Growth & Differentiation 51:123-133.
Han, M., X. Yang, G. Taylor, C. Burdsal, R.A. Anderson, and K. Muneoka. 2005. Limb regeneration in higher vertebrates: developing a roadmap. The Anatomical Record 287B:14-24.
Classes Taught
Cells & Heredity
Cell Biology
Developmental Biology
Developmental Genetics
Cultural Biology (non-majors)
Areas of Expertise
Cell and Molecular Biology, Developmental Biology, Art of Walter Anderson