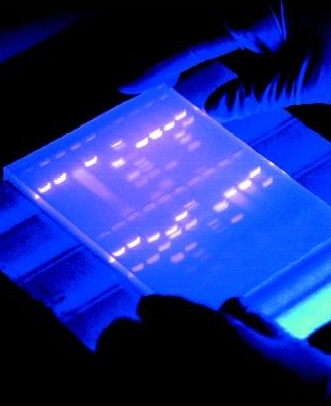 Johana Maradiaga, Bethany Richards, and Julie Suarez will all be working with their advisor, Dr. Patricia Dorn on Chagas disease.    In addition to the laboratory research, Julie is traveling to Guatemala with  Dr. Dorn, where they will present their results at a research symposium along with their collaborators, and work with Guatemalan researchers to collect triatomine insects that carry the Chagas parasite. The Dorn research group is funded by grants from the National Institutes of Health, The National Science Foundation and the Fogerty International Center. 
Kim Nguyen completed her honors thesis in spring 2012 with her advisor, Dr. Jim Wee.  This summer they are continuing their culturing experiments that utilize algae isolated from Lake Pontchartrain to study crude oil contamination similar to that released by Deepwater Horizon. Their work is funded by the Mullahy Fund and the Provost Distinguished Professorship. Shelly Wu is also working with  Dr. Jim Wee in investigating the use of algal growth on human hair as a forensic tool for assessing the time human cadavers have been submersed in natural waters. She obtained a Richard Frank grant from the Loyola University Student Government Association for her research expenses and a stipend from SURE, a program jointly sponsored by the Louisiana Board of Regents and the National Science Foundation. 
Hiba Elaasar, Jordan Everett, and Joseph McCoy will be studying inflammatory joint disease this summer. With their advisor Dr. Kim Mix, they will be focusing on the molecular mechanisms regulating gene expression during disease progression. The Mix lab is funded by grants from the Louisiana Board of Regents through the Research Competitiveness Subprogram and the S.C.O.R.E., Summer Collaborative Outreach and Research Experience, program.
Jeffrey Coote and Jordan Harbaugh-Williams will work with their advisor, Dr. Rosalie Anderson, on understanding joint regeneration in vertebrates, using chicken embryos as a model system. Their work this summer will include experiments to describe and test the cellular and molecular requirements for joint regeneration to occur. The Anderson research group is funded by grants from the National Institutes of Health.
Amy Ellis will be working within the Mississippi River Delta on several populations of Roseau can (Phragmites australis) under the direction of Dr. David White. Her project focuses on the predicted subtle vegetative differences between the different populations with the goal of illustrating impacts of slight environmental differences on the species' morphology and physiology. The project is in collaboration with researchers in Denmark, as well as members of Loyola's Biology Department, Dr. Don Hauber and Dr. Craig Hood. Amy's research is being funded by a grant from the Entergy Corporation.