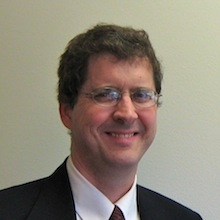 Dr. Gossiaux specializes in the history of medieval philosophy and classical metaphysics. He is particularly interested in the philosophical thought of the thirteenth and fourteenth centuries. Dr. Gossiaux's current research centers on the metaphysical thought of James of Viterbo (1255-1307/8), and his relation to other key figures of his day, such as Giles of Rome, Henry of Ghent, and Godfrey of Fontaines. Dr. Gossiaux teaches courses in the history of philosophy (ancient, medieval, modern), as well as courses in metaphysics, and logic. He has also served as Director of the Catholic Studies program.
Recent Publications
"James of Viterbo on Seminal Reasons as inchoationes formarum." Vivarium 59 (2021), 52-78.
"James of Viterbo on Metaphysics," in A Companion to James of Viterbo, ed. Antoine Côté and Martin Pickavé (Brill: Leiden/Boston, 2018), 33-69.
"James of Viterbo on the Nature and Division of the Categories." Quaestiones Disputatae 4, no. 2 (2014), 167-90.
"Thomas Aquinas on Infinite Multitudes and the Eternity of the World: A Reply to Massey." Divinatio 26 (2007), 205-28.
Degrees
M.A., Ph.D Catholic University of America; B.A. Fordham University.
Classes Taught
History of Medieval Philosophy
Thomas Aquinas
Philosophy and Religion in the Middle Ages
History of Ancient Philosophy 
Practical Logic
The Philosophy of Duns Scotus
Areas of Expertise
Medieval philosophy
Classical metaphysics