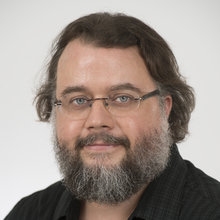 My main areas of focus are spirituality and meaning. What does it mean to be spiritual but not religious? How does spirituality relate to aesthetics, morality, law and meaning in life? What do we learn about spirituality from the world's religious and cultural traditions - eastern, western and indigenous? What is respect for the sacred, and can that be understood in secular terms?
Recent Publications
"Can Life be Meaningful without Free Will?" Philosophia. 2019. 47 (4). 1069-1086.
"Leaving Well Enough Alone: A Review of Michael Hauskeller's Better Humans?, Sex and the Posthuman Condition, and Mythologies of Transhumanism." Ethical Perspectives. 2018. 25 (4). 795-806. (6,000 word book review, with author's reply)
"Liberating Spirit from Santayana's Spectatorial Spirituality." Overheard in Seville: Bulletin of the Santayana Society. 2018. No. 36. Fall. 99-114.
"Becoming a Hollow Bone: Lakota Respect for the Sacred." The Philosophy of Spirituality: Analytic, Continental and Multicultural Approaches to a New Field of Philosophy. Eds. Rod Nicholls & Heather Salazar. 2018. Netherlands: Brill | Rodopi. 164-188.
"Gifts Without Givers: Secular Spirituality and Metaphorical Cognition." 2017. Sophia. 56 (4): 631-647.
Degrees
Ph.D., Tulane University
Classes Taught
The Human Person
Making Moral Decisions
Self & the Sacred
Aesthetics
The Meaning of Life
Indigenous Philosophy
Areas of Expertise
Philosophy of Spirituality, Philosophy of Life Meaning, Applied Ethics, Philosophy of Language