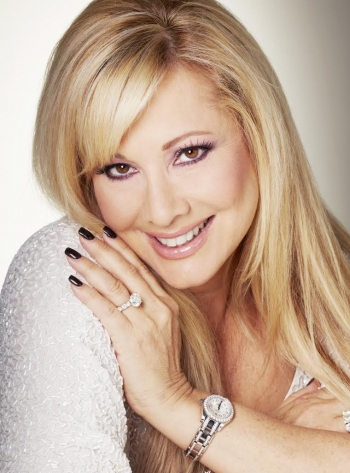 Actress, author and entrepreneur Rhonda Shear, a member of the Loyola University class of 1977, will be inducted in the Mass Communication Den of Distinction on May 11.
The induction will be held in conjunction with the school's annual senior reception Friday, May 11 in the Communications/Music complex on St. Charles Avenue.
The School of Mass Communication's alumni hall of fame, the Den of Distinction, recognizes individuals who have distinguished themselves nationally through a lifetime of accomplishments or by extraordinary achievement. Nominees, through those accomplishments and achievements, should be innovative leaders, set new standards of excellence and clearly serve as role models for Loyola's students, alumni and our greater community. Since its inception in 2012, the Den has inducted 17 outstanding alumni.
A New Orleans native, Shear graduated with a B.A. in communications. Since then, she's worked in episodic television ("Dallas"), TV movies and specials ("Bob Hope in the Starmakers") and major motion pictures ("Spaceballs"). She gained fame as the hostess of the late-night movie show, "USA: Up All Night," which ran from 1991 to 1999 on the USA network.
Shear continued to work in comedy as a Las Vegas headliner and starred at The Laugh Factory and The Improv.
In 2003 she started Shear Enterprises, LLC, through which she designs, manufactures and sells her own line of women's intimate wear. Her original creation, the AHH Bra, is the top selling bra in the world. Her company's annual sales exceed $100 million.
Active in charitable endeavors, her volunteer work includes the American Cancer Society, St. Jude's Children's Hospital and Pace School for Girls. Among her other honors, she was named Ernst & Young Entrepreneur of the Year Award in 2012.
In 2017 she published her book, "UP ALL NIGHT- From Hollywood Bombshell to Lingerie Mogul, Life Lessons from an Accidental Feminist."
Shear and her husband, Van Fagan, live in St. Petersburg, Florida.
More information on the SMC and the Den of Distinction is available on the SMC Den of Distinction page and the SMC Den of Distinction gallery page.
The Loyola University School of Mass Communication educates students to have a critical understanding and comprehensive body of knowledge of the techniques, theories and social consequences of our complex national and global communications system.