We want to know what you've been up to, how we can work together and how we can help the current students in the School of Mass Communication. Here's how you can help us achieve these goals. 
---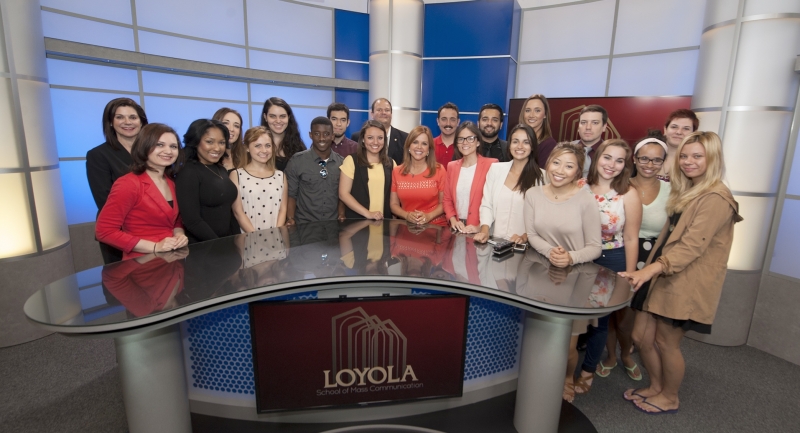 Give to the School of Mass Communication
---
Den of Distinction
The Loyola University New Orleans School of Mass Communication seeks nominations for the school's Den of Distinction.
This honor recognizes individuals who have distinguished themselves nationally through a lifetime of accomplishments or by extraordinary achievement. Nominees, through those accomplishments and achievements, should be innovative leaders, set new standards of excellence and clearly serve as role models for Loyola's students, alumni and our greater community.
The Loyola University New Orleans School of Mass Communication's Den of Distinction recognizes unparalleled achievement by alumni who stand out as the finest examples of their profession and also embody the ideals of a Jesuit education brought to life, including:
• pursuit of excellence
• development of personal potential
• critical thinking 
• effective communication
• commitment to service
• global perspective
Please share the reasons you believe a nominee meets the requirements and include as much biographical data as possible to help the selection committee in its deliberations. Send the information to:
John Deveney, ABC, APR, Fellow PRSA 
Chair, Nominating Chair, SMC Den of Distinction
DEVENEY
504-949-3999 ext. 201
Deadline is Jan. 10.  
Congratulations to the 2017 Den of Distinction inductee:
Sandy Breland McNamara, class of 1984
Sandy Breland McNamara Den of Distinction 2017 from Loyola Univ. School of Mass Comm on Vimeo.
SMC alums work all over the world, including: