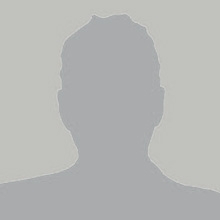 Kevin Rabalais has taught writing and literature at universities and in university programs in Australia, France and the United States. As a freelance writer for newspapers, magazines and literary journals--among them The Sydney Morning Herald, The Age and The Monthly (Australia), the New Zealand Listener, Brick (Canada), Tin House and The Kenyon Review (U.S.)--he has written extensively about contemporary world literature, with a focus on American fiction. A voting member of the National Book Critics Circle, his books include The Landscape of Desire, for which he received a Sydney Morning Herald Award for Best Young Writer; Novel Voices: Conversations with 17 Award-Winning American Writers, winner of an Eaton Literary Award; Conversations with James Salter; and Sacred Trespasses, essays by Loyola New Orleans faculty members about the books that have influenced them. He has held photography exhibitions in the United States and Australia and is at work on several writing projects and a photography book about Louisiana.
Degrees
Ph.D., Royal Melbourne Institute of Technology, Australia; M.A., Victoria University of Wellington, New Zealand
Classes Taught
• Writing from Sources
• Creative Nonfiction (in classroom and online)
• Research in Creative Writing (fiction and nonfiction)     
• Composition
• Introduction to Literary Forms (in classroom and online)
• Research Writing
• Argumentative Writing
• The Art of the Novel 
• Short Story Writing
• Advanced Fiction Writing
• The Contemporary Australian Novel
• The Contemporary European Novel
• Expatriate American Writers in Paris in the 1920s and '30s
• Writing about Literature
• Literary Theory
• Novels into Film
• Francophone Literature
• From Romance to Modernism
• The Short Story and the Novel
• The Contemporary International Novel
•The Experimental Novel
• New Orleans Literature and Culture
• Fictions of Addiction
• New Orleans: Home of the Muse (Literature and Culture in New Orleans)
• Joyce's Voices: Expatriate Writing in Early 20th-Century Europe
Areas of Expertise
Contemporary international novel and documentary photography.