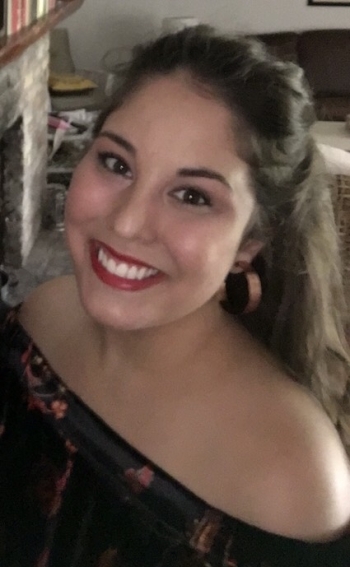 Department of English alumna Rosalind "Rosie" Seidel graduated from Loyola University New Orleans in 2016 with a Bachelor of Arts in English Literature and a Minor in Medieval Studies. Like a lot of college students, her plans after graduation were not entirely clear. It was not until her Junior year that Rosie decided it was time to get serious about her plans after Loyola.           
            Originally, Rosie thought she wanted to go into publishing. However, her time spent as an Editorial Intern for the New Orleans Review helped her realize that publishing was not the career she was best suited for. With graduation slowly approaching, Rosie began weighing her options and considered different kinds of graduate programs. Her options included law school, a Master's of Fine Arts in Poetry, and a Master's in Library and Information Science (MLIS). Ultimately, Rosie decided that she would pursue a MLIS at the University of Maryland (UMD), which possesses one of the top information studies programs in the nation. As an avid reader, her love and appreciation for the book grew exponentially in library school.
            Since UMD is in close proximity to Washington, D.C., during grad school Rosie had the honor to serve as an intern in the Rare Books and Special Collections Division at the Library of Congress and for the American Library Association's Washington Office. At the Library of Congress, she had the privilege to work with the famous Lessing J. Rosenwald Collection on several occasions. The Rosenwald Collection contains beautiful illustrated books from the 15th-20th centuries. Books of Hours and works by William Blake are notable parts of this collection. One of the nation's most marvelous treasures, the collection's exact multi-million dollar worth can only be estimated. Also at the Library of Congress, while processing a collection of late 19th-early 20th century works, Rosie discovered plays by J.M. Barrie, author of Peter Pan, and Arthur Conan Doyle, the mind behind Sherlock Holmes, that were previously undocumented holdings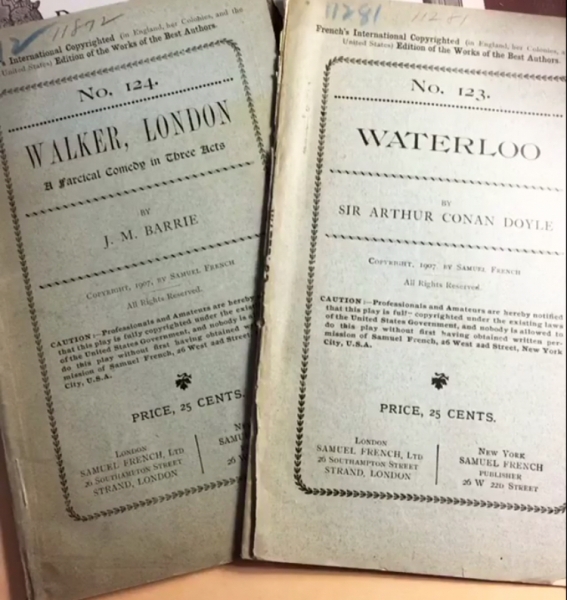 (pictured left).While working for the ALA, she found a letter signed by President John F. Kennedy forgotten in the back of a closet, and got to work with a series of letters concerning library advocacy signed by U.S. Presidents Eisenhower through Clinton.
            Having finished her MLIS program in May 2018, Rosie is currently applying for coveted jobs in rare books and special collections and to additional Master's programs in book history. She keeps busy working as a project archivist behind the scenes for a documentary about peace activist Alice Herz entitled, "Phoenix: The Life and Death of Alice Herz". You can learn more about the film from director Betsy Kalin here: https://www.documentaries.org/phoenix-the-life-and-death-of-alice-herz.
            With Rosie's accomplishments, she credits many of her achievements to the importance of networking. She encourages students to get involved in their field of interest through great internships – many of which she says can be found in New Orleans! She urges students to take initiative in finding internships through networking and self-promoting, which can be accomplished by attending job fairs. Rosie also mentions the value of building strong and lasting relationships with professors, as they are the best people to help you start building your professional network! To students considering graduate school, she recommends joining various campus organizations that will "help you develop your skills." Last but certainly not least, she encourages students to go off-campus and explore New Orleans whenever possible – she says, "You'll miss the magic and opportunity inherent in the Crescent City once you're gone."
If students have any follow-up questions, Rosie can be contacted by email at rosalindseidel@gmail.com.                     Profile written by Kierra Lee