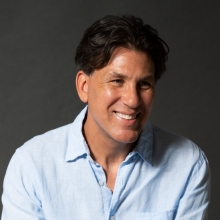 Dr. Marcus M. Kondkar joined the Sociology Department in 2000 and now serves as Chair. His teaching and research interests include criminology, sociology of law, and sociological theory.
He has published his work in the American Journal of Public Health, Legal Systems of the World, Social Justice, The Sociology of Katrina: Perspectives on a Modern Catastrophe, and has authored numerous grant-funded reports on incarceration, sentencing patterns, and reentry. He is currently conducting research on three grant-funded projects: one on prisoner reentry best practices (USDOJ), a second on gendered pathways to prison (Vital Projects Fund), and a third on life without parole sentences in Louisiana (Vital Projects Fund). Other recent projects have included a geospatial study of the relationship between incarceration and neighborhood violence, and a study on sexual coercion and partner violence among college students.
Since coming to Loyola Dr. Kondkar has received the University Senate Excellence in Teaching Award, the Marquette Research Fellowship, and Loyola's highest recognition for faculty, the Dux Academicus Award. He has also served as Chair of Women's Studies.
Degrees
Ph.D., University of Virginia, 2000; M.A., University of Virginia, 1995, B.A., University of Virgina, 1991
Classes Taught
Criminal Behavior
Law and Social Control
Sociological Theory
Development of Social Thought
Social Statistics
Social Problems
Correctional Institutions
Incarceration Nation
Gender, Law, and Social Control
Social Justice in Post-Katrina New Orleans: Education and Society
Areas of Expertise
Criminology
Sociology of Law
Sociological Theory