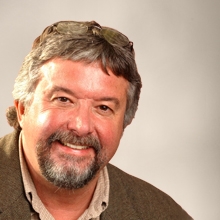 Anthony E. Ladd, Ph.D., presented a paper callled, "Impacts of Katrina on New Orleans University Students and Faculty" at the annual meeting of the Society for Cross-Cultual Reseach on February 21-23, 2008, in New Orleans, La.
The Society for Cross-Cultural Research includes professionals and students from the social science fields who conduct research across the disciplines of Psychology, Anthropology, Sociology, Education, Family Studies, Social Work, Human Development, Psychiatry, Communications, Ethnic Studies, and Business.
Dr. Ladd's major area of research focuses on the impacts of environmental controversies on communities and the emergence of grassroots protest movements as a response to environmental degradation. He has published some 40 articles and reviews in such journals as Sociological Inquiry, Sociological Spectrum, Social Forces, Rural Sociology, Humanity and Society, Journal of Public Management and Social Policy, Social Justice, and Environmental History.
His most recent research has involved an analysis of the psychosocial impacts of Hurricane Katrina on the college students of Mississippi State University and New Orleans. He is also engaged in research on the socioenviromental impacts and conflicts surrounding salmon farms in the Pacific Northwest, as well as offshore aquaculture facilities in the Gulf of Mexico.