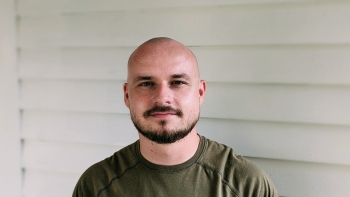 Dr. Cody R. Melcher, assistant professor of sociology,  has recently published an article in American Politics Research (APR) entitled: "Economic Insecurity and the Racial Attitudes of White Americans."
In the article, Dr. Melcher systematically illustrates the effect of elevated levels of economic insecurity on the racial attitudes of white Americans. In short, when white Americans are economically insecure, they are much more likely to embrace racist and xenophobic attitudes. The article contains the results of a survey experiment which demonstrates a causal link between economic insecurity and racial attitudes.
Most importantly, while this message may be hidden under layers of statistics, these results indicate that white supremacy is inherent to capitalism. When white Americans feel economically insecure (which is, of course, the norm for most under capitalism), they will attempt to remedy that insecurity any way possible, including through the embrace of the "wages of whiteness," the primary social safety net for white Americans since 1676. 
You can find the article here: 
https://journals.sagepub.com/doi/10.1177/1532673X221148677