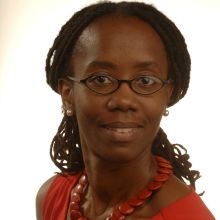 Dr. Angel Parham presented her paper, Caribbean and Creole in New Orleans, on Saturday Feb. 27 at the Francophone Caribbean and North American International Conference held at Florida State University.
Papers presented at the conference covered topics that included the historical, recent, and contemporary development of Franco–Caribbean and North American relations, and how these relations have been represented in historiography, literature, music, visual arts, anthropology, and other fields.
Dr. Parham's recent research has explored he historical and cultural linkages between Haiti and Louisiana's Creole heritages. Dr. Parham has also studied the role of the Internet in helping diasporic communities to sustain community dialogue and ethnic identity, focusing on the Haitian diaspora's use of Internet forums for cultural expression and political and social networking across distance.
Dr. Parham teaches, Introduction to Sociology, Social and Political Inequality, and Global Sociology.