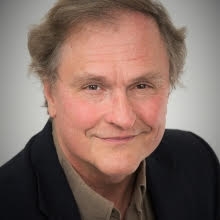 Dr. Robert Gnuse is the James C. Carter, S.J./Bank One Distinguished Professor of the Humanities in the Religious Studies Department. He received his Ph.D. from Vanderbilt University in the area of Old Testament, and he is the author of 12 books and approximately 80 articles in the field of biblical studies. He has been at Loyola since 1980. Courses taught by him include Introduction to World Religions and various courses in the Bible.
Recent Publications
The Bible and the Environment: A Cry for Justice (Moldova: Generis Press, 2022)
Hellenism and the Primary History: The Imprint of Greek Sources in Genesis-2 Kings (London, Eng.: Routledge Press, 2020).
The Elohist: A Seventh Century BCE Theological Tradition (Eugene, OR: Cascade Books, 2017)
Trajectory of Justice: What the Bible Says about Slavery, Women, and Homosexuality. Eugene, OR: Wipf and Stock, 2015.
"Seven Gay Texts: Biblical Passages Used to Condemn Homosexuality." Biblical Theology Bulletin 45 (2015): 68-87.
Degrees
Ph.D., Vanderbilt University, 1980; M.A., Vanderbilt University, 1978; S.T.M., Concordia Seminary in Exile, 1975; M.Div, Concordia Seminary in Exile, 1974; B.A., Concordia Senior College, 1970; A.A., St. Paul's College, 1968
Classes Taught
Introduction to World Religions
New Testament as Literature
The Ancient Mind
Old Testament as Literature
Hebrew Prophets
Law: Ancient World