Dave Vumbaco is a former student of Loyola University New Orleans Physics Department and is currently pursuing his PhD in Cell Biology and Anatomy and Neuroscience from Louisiana State University Health and Science Center. 
Dave's training is in Central Neurophysiology and Anatomy; a discipline which focuses on how neurons, the functional building blocks of the brain, behave and are physically connected. Within this discipline he focuses on audition, specifically the auditory cortex. "The auditory cortex is the chunk of the brain devoted to understanding the sounds we hear and then adding that information to our perception of reality." In addition to trying to get a mechanistic understanding of the auditory cortex, Vumbaco studies how it's connections change in an animal mode of congenital deafness." My discoveries are helping to pave the way for therapeutic strategies that strive to correct one particular form of congenital deafness that is prevalent here in Louisiana, Usher syndrome."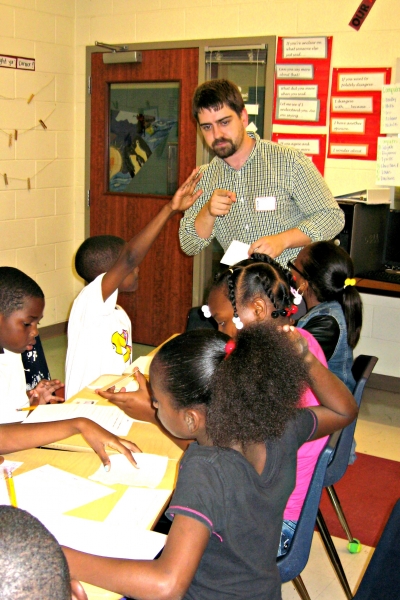 Dave is currently working on his doctoral thesis titled, "Understanding the Auditory Cortex: Anatomy and Physiology, and How These Change in a Peripheral Hearing Deficit." Post graduation he plans to take up a job with Alpha Computing and pursue his life long dream of creating intelligent prostheses and improving brain-machine interface.
"The education I received at Loyola has prepared me for a career in the health sciences by nurturing my scientific curiosity in an environment built solidly around the Jesuit values. Not only was I actively encouraged to explore my interests utilizing the scientific method by Dr's Kargol (Physics), and Koplitz (Chemistry), but I was also surrounded by countless examples of the foundational tenants of Jesuit ideology in my friends and mentors. I take Loyola with me everywhere I go and am continually grateful for its impact on my life and career."
Through his many accomplishments, Vumbaco continues to give back to the Loyola community and has presented at SPS Seminars hosted by the Physics Department.