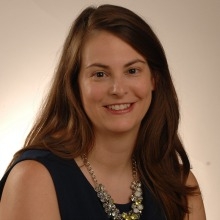 SMC journalism professor Lisa Collins has returned to the WDSU newsroom to produce a documentary about the Louisiana National Guard.
Reporter Heath Allen and photographer Matt Gosciminski traveled to Afghanistan in July 2014 to follow 927th Sapper Engineer Company. The unit traveled the main highways in Afghanistan locating and clearing IEDs-  one of the most dangerous jobs in the National Guard.
The result of that trip is "Chronicle: The Long Road Home." The hour-long documentary illustrates the dangerous job performed by the soldiers, as well as the challenges their loved ones face at home during a deployment. 
WDSU managers brought Professor Collins on board to add a fresh perspective to the project.  The team also produced 10 stories in November that focused on issues that affect veterans and their families, and created an in-depth website to point military families towards key resources.
Professor Collins brought Heath and Matt to Loyola's campus in December to show students a part of the documentary.  The team discussed shooting in a war zone, as well as the process of bringing a large story to life on TV and on the web. 
WDSU aired "Chronicle: The Long Road Home" in December of 2014.