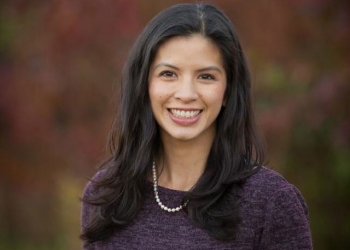 Journalist Ylan Mui '02 is leaving The Washington Post to join CNBC, where she will be a Washington, D.C., correspondent.
Mui, who most recently served as the White House economic policy writer at The Washington Post, has covered the Federal Reserve, the economy, subprime lending, consumer finance, retail and education for The Post. She has covered international stories such as the Greek financial crisis and Great Britain's exit from the European Union as well as natural disasters such as the BP oil spill and Hurricane Katrina.
Mui also has regularly contributed to CNBC on its coverage of economic policy, the Fed and financial regulation. She began her career as an obituary writer and later a copy editor at The Times-Picayune. She graduated in 2002 from Loyola University New Orleans with a communications major and a double minor in biology and philosophy.
She is a member of the Asian American Journalists Association, where she is past vice president of the Washington, D.C., chapter. She is also a graduate of AAJA's Executive Leadership Program.