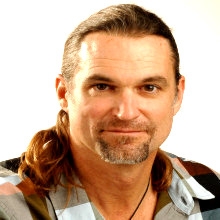 Dr. Nathan Henne, born and raised in Guatemala, is chair of the Department of Languages and Cultures and director of Latin American Studies at Loyola University New Orleans.
His research and teaching center on the long literary record and other cultural and philosophical traditions of the Maya that began long before contact with Europeans. More generally, his research encompasses both contemporary and historical issues faced by Indigenous peoples in the Americas, Central American cultural studies, linguistics and language theory, revolutionary movements, Indigenous philosophies, migration studies, and decolonial studies in general. His new scholarly monograph, Reading Popol Wuj: A Decolonial Guide (University of Arizona Press, 2020), offers readers a path to look beyond Western constructions of literature to engage with this seminal Maya text through the philosophical foundation of K'iche' language, thought, and culture. He has also edited, translated, and published the critically acclaimed translation of Luis de Lión's 20th century, groundbreaking El tiempo principia en Xibalbá / Time Commences in Xibalbá (UAP, 2012), which is widely considered the first Maya novel. Other selected publications include: "A Cartography of the Uncertain: The Maya Textual Exile" in Cartographies of Exile: A new spatial literacy (Karen Bishop, ed. Routledge Press, 2016); "Untranslation: The Popol Wuj and Comparative Methodology" in CR: The New Centennial Review (2012); and translations of short stories, essays, and documentaries.
At Loyola, Nathan teaches a broad range of classes on Latin American literature and cultural studies as well as Spanish language. He also runs Loyola's LAS / Ibero (Puebla) partnership that places students in internships in their specific fields of interest in NGOs in Oaxaca, Chiapas, and Sierra Norte de Puebla.
Recent Publications
Reading Popol Wuj: A Decolonial Guide (University of Arizona Press, 2020)
El tiempo principia en Xibalbá / Time Commences in Xibalbá (UAP, 2012)
"A Cartography of the Uncertain: The Maya Textual Exile" in Cartographies of Exile: A new spatial literacy (Karen Bishop, ed. Routledge Press, 2016)
"Untranslation: The Popol Wuj and Comparative Methodology" in CR: The New Centennial Review (2012)
Degrees
Ph.D., University of California Santa Barbara, 2007; M.A., San Diego State University, 2001; B.A., University of Texas, 1991
Classes Taught
Revolution!  A Comparison of Guatemalan and Iranian Civil Wars in Literature and Film
Latin American Novels of the 20th Century
Spanish American Literature I & II
Intensive Conversation
Borderlands Literature
Spanish Language Classes
Composition and Syntax
Indigenous Lit in Translation
Literature and Film of Central American Revolutions
Latin American Culture through Film
Areas of Expertise
Central American Literature, Literature of the Americas, Latin American Magic Realism, Pre-Contact Indigenous Literatures, Translation Theory, Language Theory, and Spanish Language Instruction