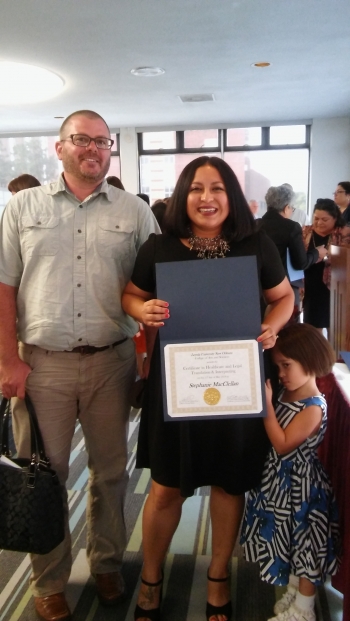 In May 2018, certificates were awarded to 28 students from the greater New Orleans community who completed their program in Translation and Interpreting (Spanish/English). The celebration was lively, with family and friends in attendance. Dr. Lisbeth Philip presided, and she was aided by Dr. Uriel Quesada, acting Dean of the College of Arts and Sciences.
Former undergraduate students from our department also received this award, including Martin Better (Latin American Studies/Classical Studies 2016, and Stephanie MacClellan (Spanish 2016).
¡Enhorabuena, todos!