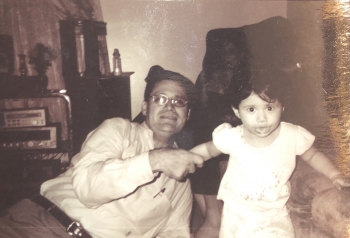 (Pictured is student Alisa Salame with her father)
Visiting Assistant Professor Dr. Pablo Zavala created a website of his students' final Latinx projects this spring, which could be poems, short stories, paintings, podcasts, or drawings made to reflect their own identity and/or issues related to Latinx experiences such as immigration and discrimination. The final result is an amazing compilation of touchingly personal, heartfelt projects. 
See the projects here.