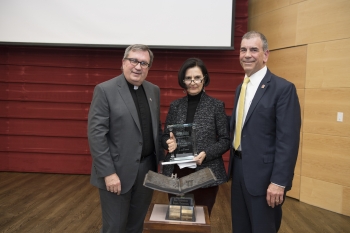 Dra. Josefa Salmón received the Dux Academicus award at the January 2018 President's Convocation. This is the highest faculty award presented by Loyola University New Orleans. It is given to honor her achievements in scholarship, teaching, and service.
Attached is her speech from the acceptance of the award at the Convocation.
¡Felicidades, Dra. Salmón! A well-deserved honor!