Earth Week 2020 April 20th – 24th Loyola University New Orleans' Environment Program invites everyone to join us in celebrating the 50th anniversary of Earth Day. Come out and learn more about the environment and how to protect and sustain it. All events are free and open to the public. There is free parking in the West Road garage for all Earth Week events.
---
Earth Week Events
"Food Ethics in Practice: Farm Forward and the Better Food Foundation"
Joey Tuminello, Assistant Professor of Philosophy, McNeese State University
Thursday | April 2, 2020 | 12:30-1:45pm | 610 Monroe Hall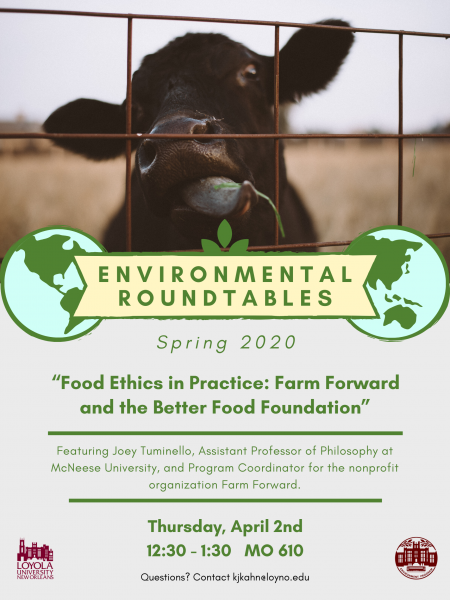 Abstract: This talk focuses on my advocacy work for the nonprofit organizations Farm Forward and the Better Food Foundation. Using examples of specific projects that I have led or contributed to since 2011 (including recent and upcoming events and programs), I discuss how these efforts to build a just, equitable, and sustainable food system both inform and are informed by my philosophical research, illustrating the importance of feedback loops in the relationship between theory and practice.
Bio: Joey Tuminello is an Assistant Professor of Philosophy at McNeese State University in Lake Charles, LA and Program Coordinator for the nonprofit organization Farm Forward. His research interests include the philosophies of food, medicine, animals, and environment through the lenses of hermeneutics, pragmatism, and Jainism. With Farm Forward, Joey has worked on numerous education and research projects. Joey's lead project with Farm Forward is an annual webinar event featuring Jonathan Safran Foer, author of Eating Animals (2009) and We Are the Weather (2019).
12th Annual Student Peace Conference -  "Shape Shifting Climates"
March 30 - April 2, 2020 
In the wake of a newfound societal consciousness and urgency surrounding the dangers facing our common home, our global environment was a topic that could not go untouched. More than that, it is one that our generation is actively engaging in, and for good reason. Yet, our student-led conference has always stood by a principal of interdisciplinary inclusion. This is why our theme of climate change is not limited to the environment. We are inviting our fellow students, community members, activists, and intellectuals to explore changes in all climates: social, political, artistic, historical, etc. Our theme is change and I believe we have the chance to make a meaningful one. 
Environment Program Capstone Poster Presentation
Thursday | April 16, 2020 | 12:30-1:30pm | Nunemaker Auditorium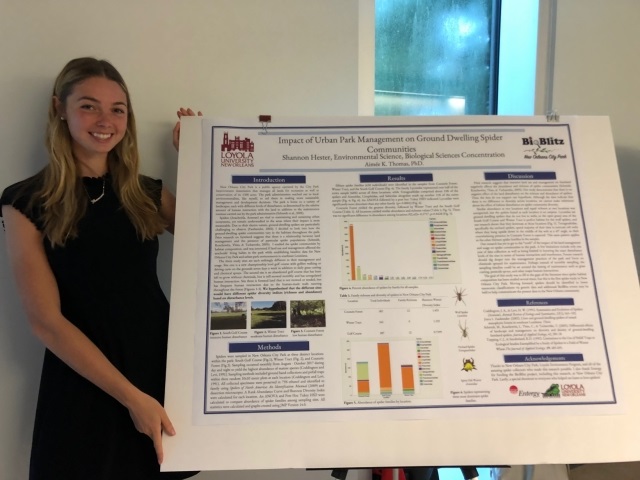 Every student's study culminates in a capstone experience consisting of an internship, novel research project or independent study.  Click here to learn more about the Capstone Experience. 
Monday | April 20, 2020
Greenhouse Gathering & Star Gazing
5:00-9:00pm | The Azby Greenhouse (7th Floor Monroe Hall)

Come enjoy free music, food, and plants at

the Azby Greenhouse

. The greenhouse rooms will be open for perusing the permanent collection of plants: Arabica coffee shrubs, carnivorous plants, sunflower selfie displays and much more! Live music courtesy of Smiling Eyes, Sympathy Wizard, and Ella Blue, a special Earth Day menu provided by Sodexo, and star gazing with the Physics Department. Bring a friend, adopt a plant, and learn something!
Tuesday | April 21, 2020 
"The Most Good You Can Do for the Environment" Student Panel on Environmental Ethics
12:30-1:30pm | Monroe Hall 152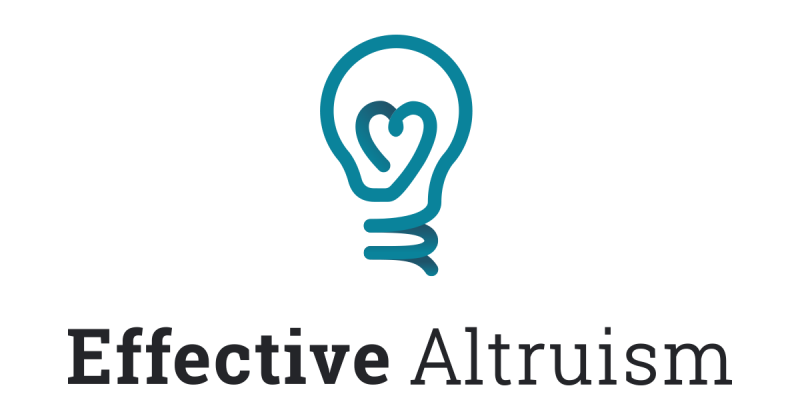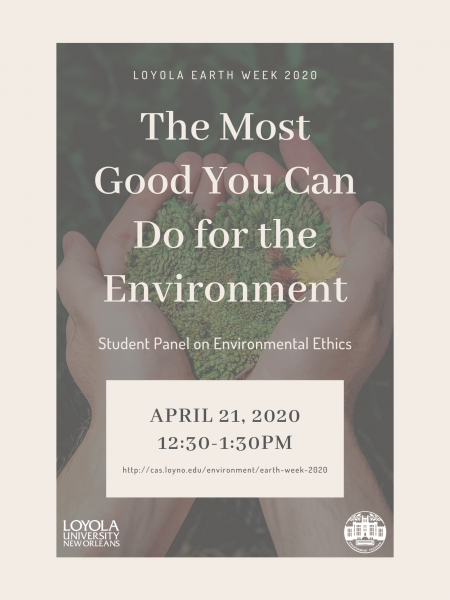 Panel Members: TBD 
Climate change is one of the greatest challenges humanity faces, and our struggle with it will last for generations. Yet we should not lose sight of the fact that there are things we can do right now to help improve the situation. The purpose of this panel is to help clarify the most effective ways available to devoted our limited resources in the here and now to this cause. We put the principles of effective altruism to work as we consider some of the most efficient ways to turn a limited budget of money ($1,000) and time (6 months) into a better environment. Pizza lunch will be served.
Earth Week Dinner
5:00-7:00pm | The Orleans Room
Sodexo is promoting healthy sustainable eating with a special Earth Week themed dinner in the Orleans Room. Plant based and power packed, get into the spirit of Earth Week by eating a healthy dinner!
"You want to address climate change? Let's talk about the sexual politics of meat." Nunemaker Guest Speaker Carol J. Adams
7:00-8:30pm | 8:30-9:00pm Book Signing | Nunemaker Auditorium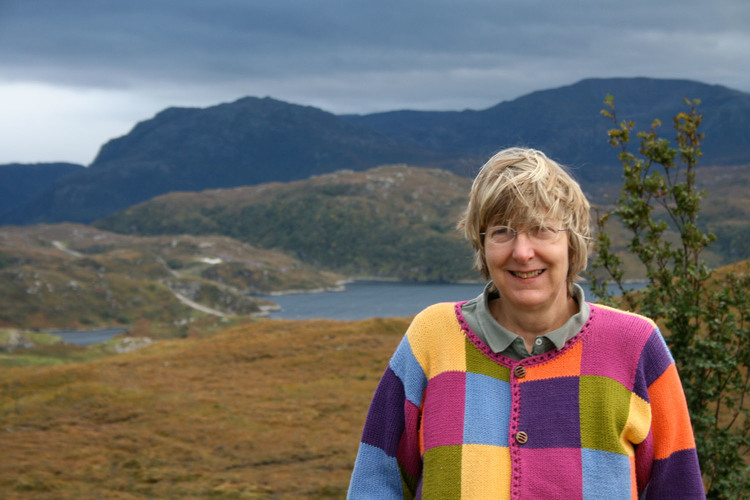 Carol J. Adams is a vegan feminist activist and writer. Although she is most well-known for her advocacy for animals, feminist veganism and her book The Sexual Politics of Meat, she is also a long-time activist for social justice against domestic violence, homelessness, and racism. Come hear her speak on climate change, feminism, and what all this has to do with the sexual politics of meat.
Wednesday | April 22, 2020
Sugar Roots Farm
7:15-10:45am | Sugar Roots Farm
Sugar Roots Farm

promotes an alternative method to industrial farming through practice. If you want to learn something about sustainable regenerative farming while supporting this amazing local non-profit organization email:

kjkahn@loyno.edu

to reserve your spot today! Space is limited!
Earth Day Picnic with Zeus' Rescue Puppies 
12:00-1:30pm | Peace Quad
Nothing quite like a free picnic outside to celebrate Earth Day, food, friends, and puppies!

Zeus' Rescue

and the Environment Program are co-sponsoring an adoption event on campus. Tell your friends, family, and help find a new home for a very good dog!
NOLA Brewing 50th Anniversary Earth Day
6:00-9:00pm | NOLA Brewing (3001 Tchoupitoulas St)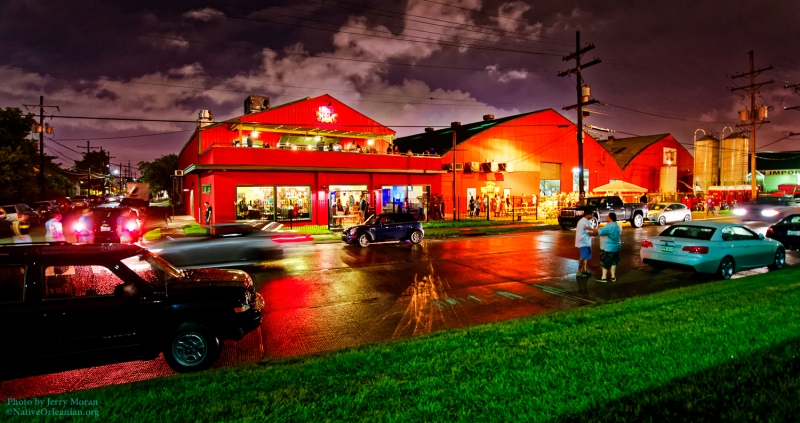 It's the 50th Anniversary of Earth Day! The Louisiana Master Naturalists of Greater New Orleans is partnering with the Environment Program to host a special celebratory event at NOLA Brewing. Learn what it means to be a Master Naturalists and listen to Dr. Donata Henry speak on urban flora and fauna conservation, which will then be followed by live music from Loyola's very own: TBD. Live music, beer, and stimulating environmental conversations? What more could you ask for?!
50th Earth Day Forum: Connecting with Louisiana Leaders with Benjamin Franklin High School
6:30-9:30pm | Miller Hall 114
In keeping with the spirit of Loyola's Earth Week, the 50th Earth Day Forum seeks to connect students to their state and local leaders in a facilitated conversation about Southeast Louisiana's most pressing environmental issues.  The event will be comprised of 3-4 moderated discussions of topics such as coastal erosion, climate change and waste management. Audience questions will be allowed and are encouraged. Panelists TBA. 
Thursday | April 23, 2020
Earth Fair with the Farmers Market
12:00-2:00pm | Peace Quad
Frog Walk
Thursday | April 23, 2020 | 7:00-11:00pm | Jean Lafitte National Park
Enjoy an evening adventure walk with Dr. Bob Thomas (Environment Program and Mass Communications) one of the foremost herpetologists in the southeastern Louisiana area and a longtime environmental educator and naturalist. Come to listen and investigate dozens of species of frogs and toads. Learn how to identify frogs by their vocalizations and see alligators' glowing red eyes. Walkers are guaranteed to see all sorts of nocturnal critters. Reservations are required. 

Click Here

 for details. 
Friday | April 24, 2020
Earth Week Film Screening
6:00-10:00pm | Satchmo's Lounge
To finish off Earth Week the Environment Program will be hosting a movie night in Satchmo's Lounge. Our first screening from 6:00-7:45 pm is our all-ages friendly feature: My Neighbor Totoro. Starting at 8:00 pm we will be showing Nausicaa of the Valley of the Wind. Free popcorn, soda, and candy will be available!
We hope to see you there! --Environment Program
For any questions regarding Earth Week please email Claire Commagere at cscommag@loyno.edu