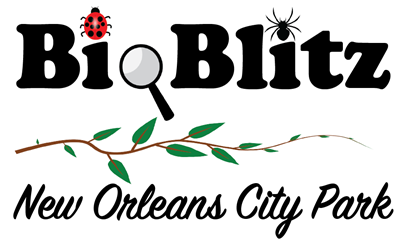 Know before you go
Participants will report to the Volunteer Center at 1009 Harrison Avenue. There is a small parking lot there; some participants will likely have to park along the street. 
Bring your close-toed shoes or boots, a reusable water bottle, sunscreen, bug spray, a brimmed hat, binoculars and field guides. Other tools and equipment will be provided. Water and snacks will also be provided.
Please also bring your Smartphone, if you have one. Before arriving at City Park, please download this app on iNaturalist.org. The app uses geolocations to catalogue pictures of organisms taken at the BioBlitz and results will be accessible by researchers and all visitors to the park.
Share the fun on social media using these hashtags: #iHeartCityPark #BioBlitzNOCityPark and #WolfPackPics. Don't have a Smartphone? No worries! A member of your group will help the team to document.
This event is sponsored by Entergy and hosted by New Orleans City Park and Loyola University New Orleans.