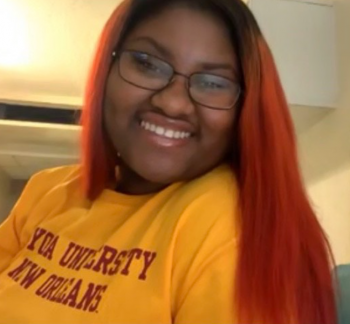 Taiyah Murphy ENVH'24 recently completed a Sustainability Leaders Workshop through Bard University.  The C2C Fellows Network, is a program offered through the Graduate Programs in Sustainability at Bard College in New York. It is an international network for undergraduate and graduate students aspiring to leadership work in sustainable politics, NGO's and business.
C2C stands for Campus to Community, and to Companies, to Congress, to Corporations, to Capitol, or to City Hall. 
The sustainability leadership workshop was led by Dr. Eban Goodstein, who is the director of Bard's Environmental Policy. The workshop began with a session called "The Ideas Marketplace", where we came up with an idea of a social innovation for a business or non-profit. Then, we presented a one-minute "pitch" of an idea for a sustainable future. Following this, there were many other sessions that allowed us to network and communicate one on one via Whatsapp with many other international students with the same interests and passions as me. I truly gained a lot of knowledge and confidence in my Environmental field as well as connections.