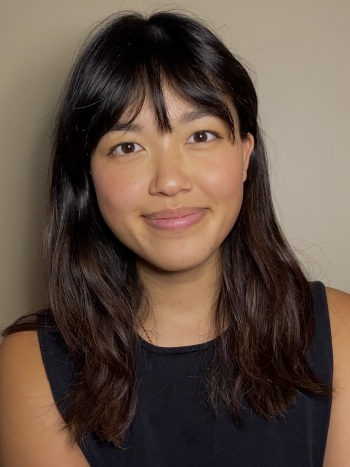 Hilary Nguyen, ENVB '24 + THEA '24, is a double major studying the MIGS
Community Garden they helped design on campus where seasonal plants are
grown and donated to Iggy's Cupboard. A composting station is planned in
conjunction with the garden as well. Hilary is currently collaborating with Dr.
Aimee Thomas and Mark Tobler to educate students in the Foundation of
Environmental Science class who are currently conducting course-based
undergraduate research experiences utilizing the fall vegetable garden.
They are passionate about all things environment especially as they intersect
with resiliencs, sustainability and justice! In their spare time, they pour your
favorite coffee at the Maple Street Starbucks and enjoy volunteering at
Recicrculating Farms and other non-profits in the New Orleans community.