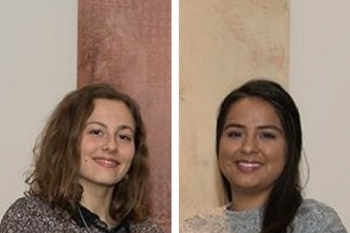 A Gilman Scholarship enables American students to gain proficiency in diverse languages and cultures, skills that are critically important to their academic and career development.  To learn more about the Gilman International Scholarship Program click here. 
Congratulations to our Environment Program students on winning this prestigious Benjamin A. Gilman International Scholarship to study or intern abroad during spring 2017-2018. For more details click here.
• Dea Devlin(pictured left), a double major in ENVS and Philosophy, a New York native received a scholarship to study in Australia.
• Leslie Galvez(pictured right), a major in ENVB, a South Carolina native received a scholarship to study in Ecuador.