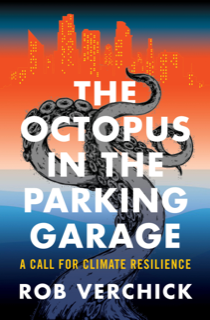 Nola.com's Columnist Bob Marshall writes about Rob Verchick's new book, "The Octopus in the Parking Garage: A call for Climate Resistance"
Rob Verchick is a leading climate law scholar who designed and implemented climate-resilience policies in the Obama administration. He holds the Gauthier-St. Martin Chair in Environmental Law at Loyola University New Orleans, is a senior fellow in Disaster Resilience at Tulane University, and serves as president of the Center for Progressive Reform. Verchick is the author of four books and host of the podcast Connect the Dots.
The article talks about ideas and strategies that Rob Verchick includes in his book regarding the climate crisis.
To read the full article click here.