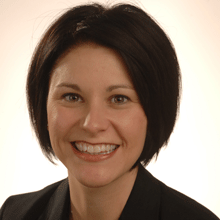 Prof. Rae Taylor, Chair
It is my pleasure to welcome you to the Department of Criminology and Justice at Loyola University New Orleans. The Criminology and Justice Department has one of the oldest programs in the South and is located in the College of Arts and Sciences. If you are interested in the field of criminal justice, you have come to the right place.
Our nationally recognized faculty are dedicated professionals who have both the academic credentials and experience to offer a state-of-the-art education in many facets of criminal justice as well as provide counseling to your future careers in the field.  The Department of Criminology and Justice is dedicated to excellence in engaged learning and in research and scholarship as reflected in grants, awards, and publications. Our faculty is committed to research that advances teaching and the knowledge-base of the field of criminal justice, and also research that has policy implications and serves the goals of improving the quality of ethics and justice in the criminal justice system.
The Bachelor of Arts (BA) degree in Criminology and Justice provides a multi-disciplinary study of the structure and dynamics of the criminal justice system at the local, state, national, and international levels including the functioning of law enforcement, courts, and correctional agencies. Through our exciting internships and field practicums in public and private agencies and research opportunities, you will be able to apply what you lean in the classroom to real world problems and  critically examine how justice is administered in our society and globally as well as confront the fundamental issues of criminal justice.  Students are provided with the skill to conduct original research and to critically evaluate agency-generated research and policies. The curriculum's strong social science component not only prepares students for careers in the criminal justice system but for advanced graduate studies and law school. The department also offers a minor in Forensic Science, which is extremely popular among our students.
In addition to the undergraduate BA degree, the Department of Criminology and Justice offers a Bachelor of Criminology and Justice (BCJ), and a fully online Master of Criminology and Justice (MCJ) for those students interested in obtaining a graduate degree. The MCJ is suited for individuals who desire to pursue a doctorate in the field or for those practitioners who need a graduate degree for advancement or to broaden their knowledge base.
Rae Taylor, Chair
Department of Criminology and Justice