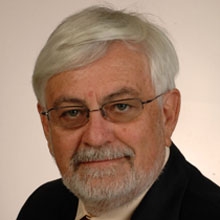 Dr. William E. Thornton is a Professor of Criminal Justice and Sociology at Loyola University New Orleans. His teaching has covered a wide range of undergraduate and graduate courses and topics in the disciplines of sociology, criminal justice, criminology and security. Dr. Thornton is a forensic criminologist specializing in crime foreseeability, crime prevention, premises security litigation, and security assessment. He is author and co-author of several books, chapters, articles and other materials in the fields of criminology, juvenile delinquency, security, and social justice. He is a program planning and evaluation specialist and has done extensive evaluations on both private and public programs and organizations.
Dr. Thornton has served as a board member, commissioner, consultant or researcher on dozens of task forces, committees or studies in New Orleans, Louisiana and other states dealing with such issues as crime and delinquency, youth problems, jail and prison overcrowding, school crime and security, crime in public housing, drug use, casino gambling and crime, criminal court sentencing disparities, faith based correctional programs, community policing, and other specialized police units. He served as a crime/security consultant for the New Orleans Downtown Development District for several years helping to enhance business and tourism in the city by designing and implementing various crime prevention and public safety programs for businesses in the central business district.
Dr. Thornton is currently conducting research on the physical and social aspects of disasters in relation to different types of criminal activity including violent, property and white collar crimes. His most recent research involves the analysis of post-Katrina Latino migrant worker victimizations and the impact that these crimes have on day labor populations. Dr. Thornton is also writing a book dealing with public and private security and crime prevention, which will be used in college and university courses in the field of criminology and criminal justice.
Degrees
Ph.D., University of Tennessee, 1977
Classes Taught
Seminar in Advanced Criminology
Serial Murder: Myths and Reality
Seminar in Criminology
Masters Research and Practicum
Areas of Expertise
Research Methods, Incident Crime Analysis, Juvenile Delinquency, Social Psychology, Forensic Criminology, Private Security, Premise Liability